Logging In
Start by signing in to your Easy Sites account. If you have need help retrieving your log in details, please contact us or follow this tutorial if you have Forgotten your Password.
After successfully logging in, please select "edit site" to alter any website you hold with Easy Domains.

Change Site Tab
To switch sites, please hover your cursor over the Menu button; you will see a drop down which includes the Change Site option.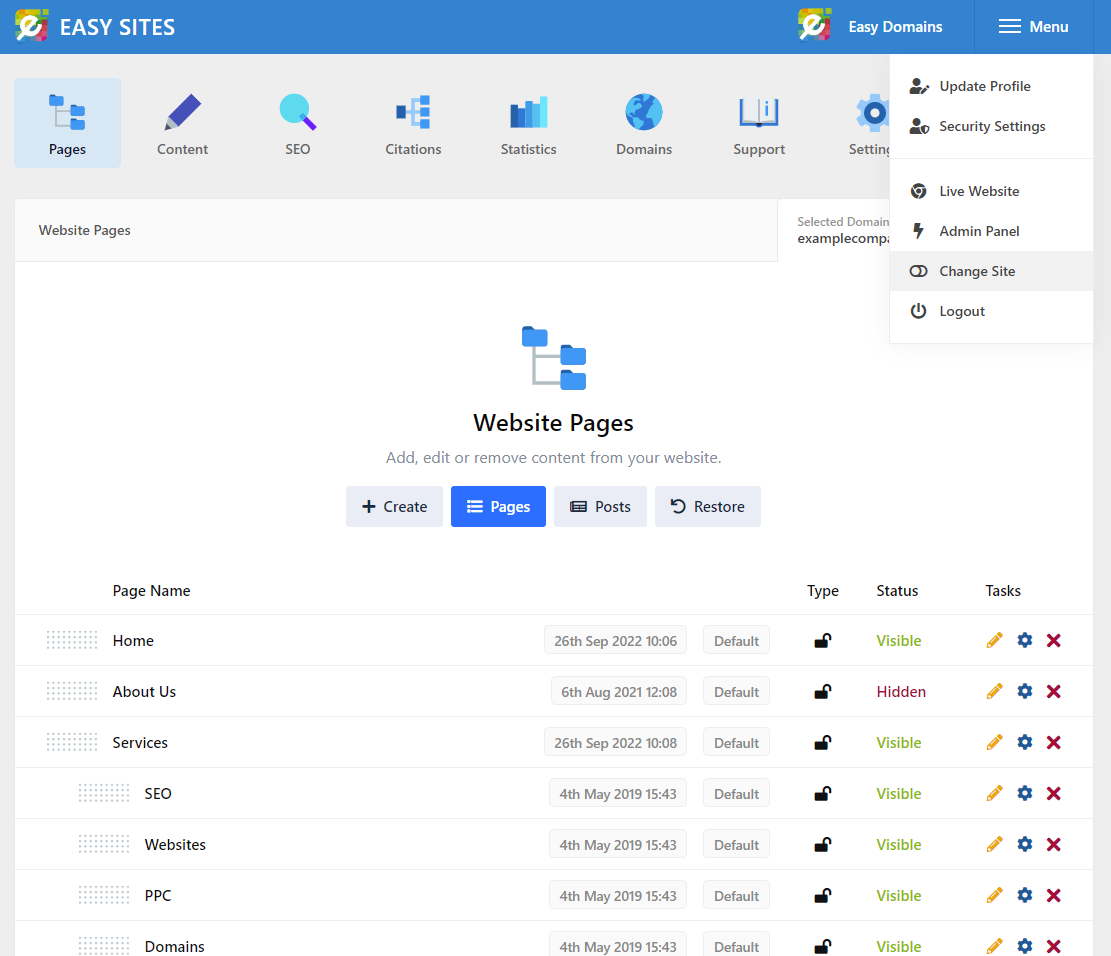 Domain Menu
By selecting on the Change Site option, you will be returned to the list of your domains, from which you can choose which other site you wish to edit next.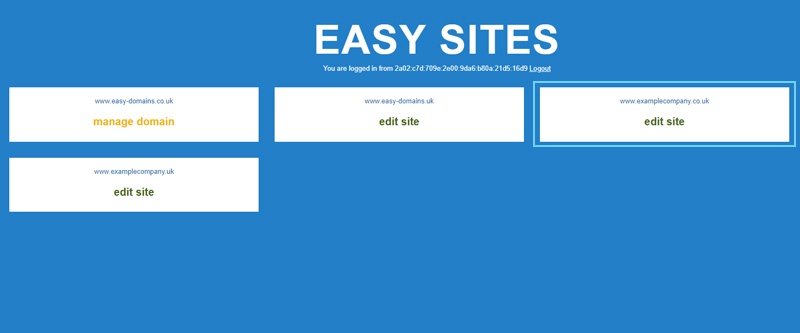 Selecting New Domain
You can also use the "Selected Domain:" drop down menu to navigate between different domains, this will update once you have selected a new site to edit.
Need Help?
If you have any problems following this guide or changing your password, please contact our team here.