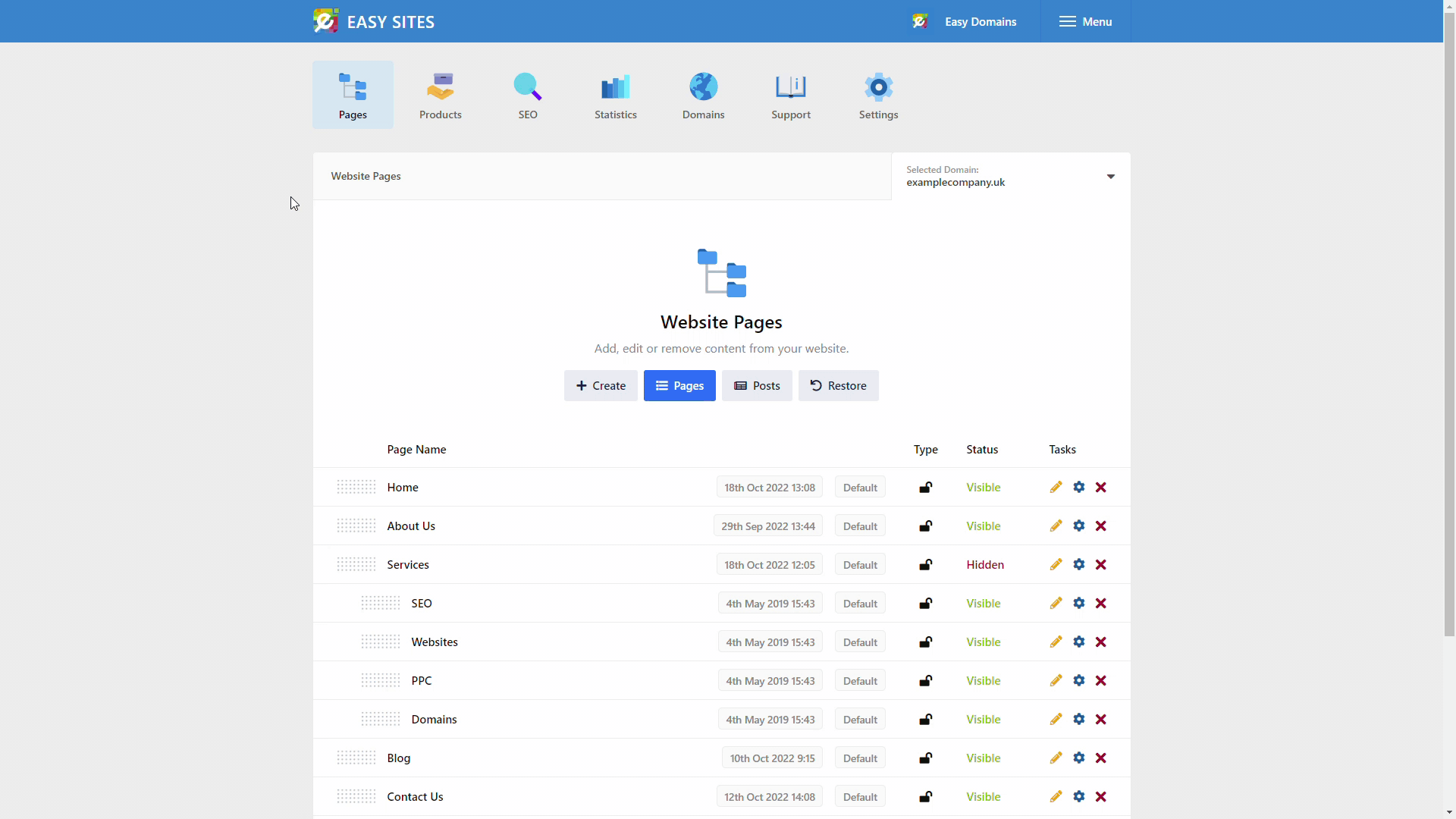 In this guide we will walk you through how to manage your mobile projects which have been uploaded via your phone.
What Is Mobile Projects?
Mobile Projects is a fantastic feature from Easy Domains which lets you update your website(s) with fresh content directly from your mobile. It's ideal when you want to show off your latest project or to keep your visitors up to date with the latest news of your work.
Please Note:
This guide is focused on managing content that has already been uploaded. You will first need to upload at least one (1) project to your website.
Logging In
Start by signing in to your Easy Sites account. If you have need help retrieving your log in details, please contact us or follow this tutorial if you have Forgotten your Password.
After successfully logging in, please select "edit site" to alter any website you hold with Easy Domains.

Settings Tab
Choose the website that has Mobile Projects enabled.
Then from the main navigation bar, select the cog icon to go to the Settings section.
Website Extras
To manage your projects, simply select "Website Extras" via the Quick Manage menu on the left.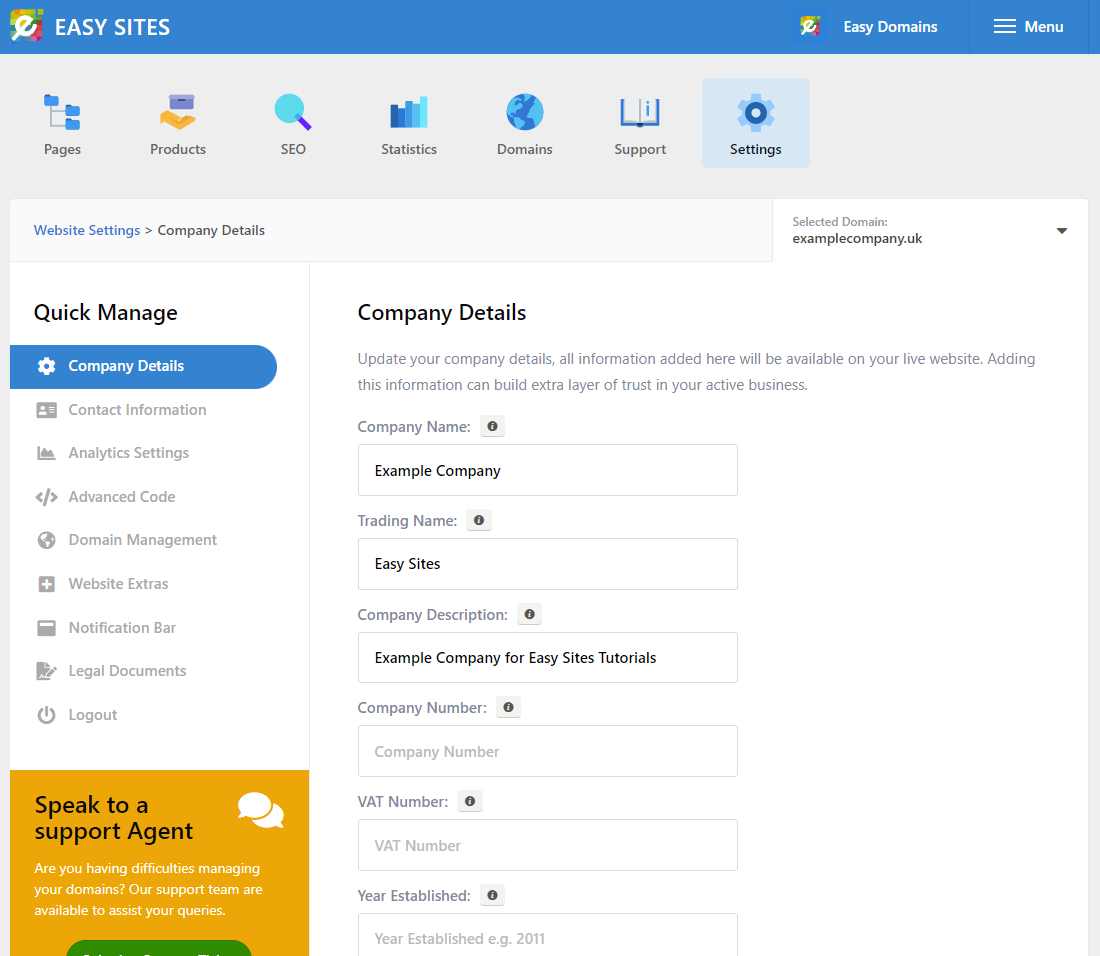 Selecting Mobile Projects
From this section, select "more information" on Mobile Projects.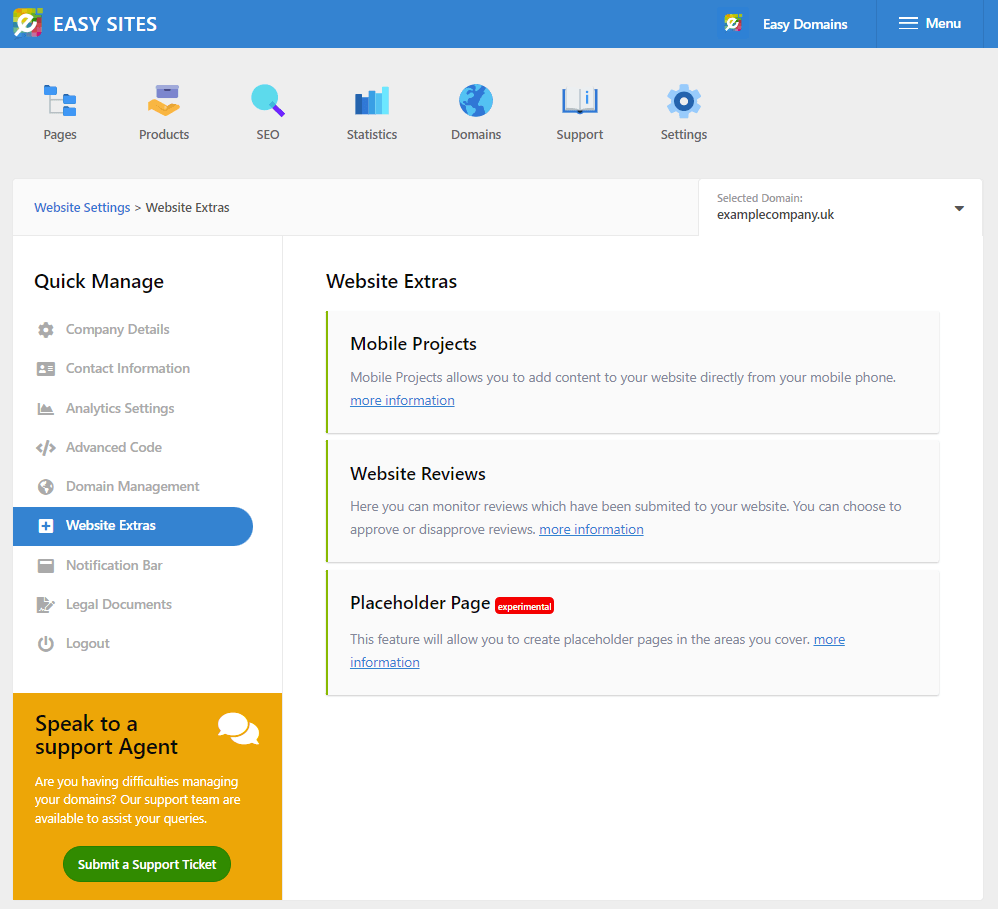 Mobile Projects List
You will be presented with a list of mobile projects that you have already uploaded; you can edit a particular project by clicking "update" next to the project. In this scenario, you can see that I've accidentally uploaded a duplicate post.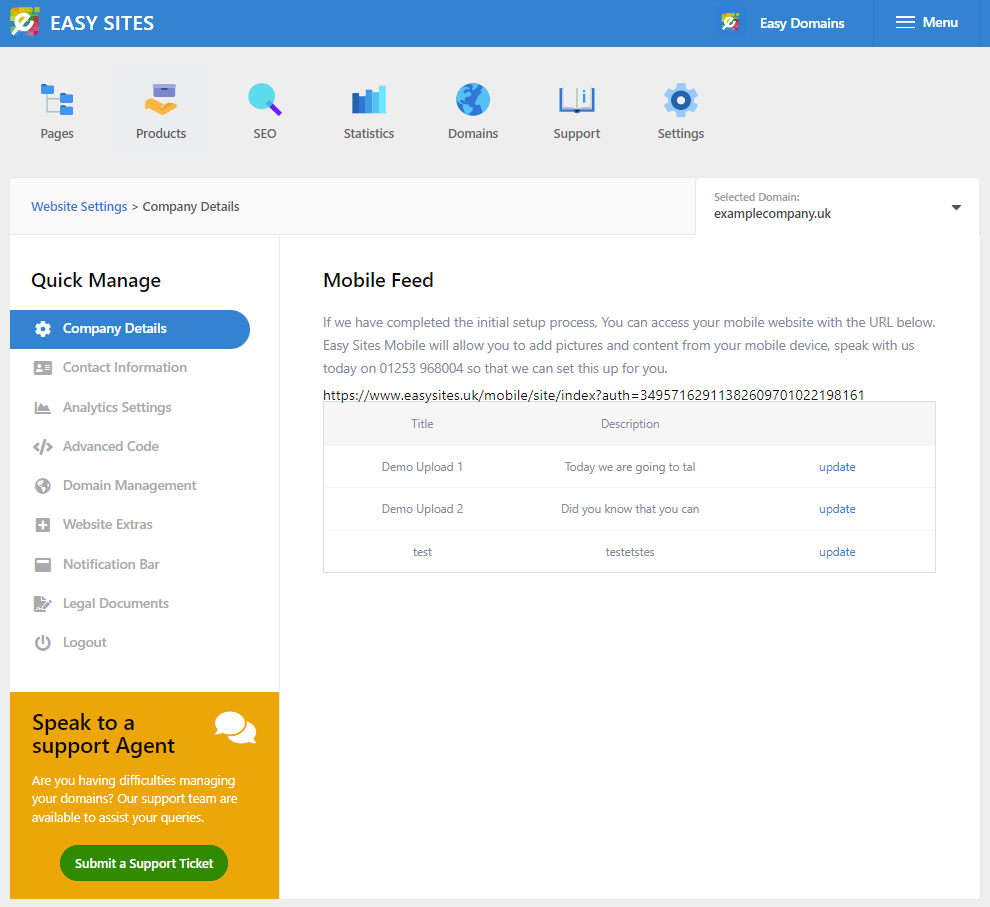 Editing Mobile Projects
From this page, you can edit the content of the mobile project, including:
Updating your project title and description
Add/remove any photos attached to the project
Remove the project
If you're making any changes (other than removing), please don't forget to hit "Save Changes" at the bottom of the screen.
As this project was accidentally uploaded, I will be removing this project by selecting "Remove Project" from near the top of the screen.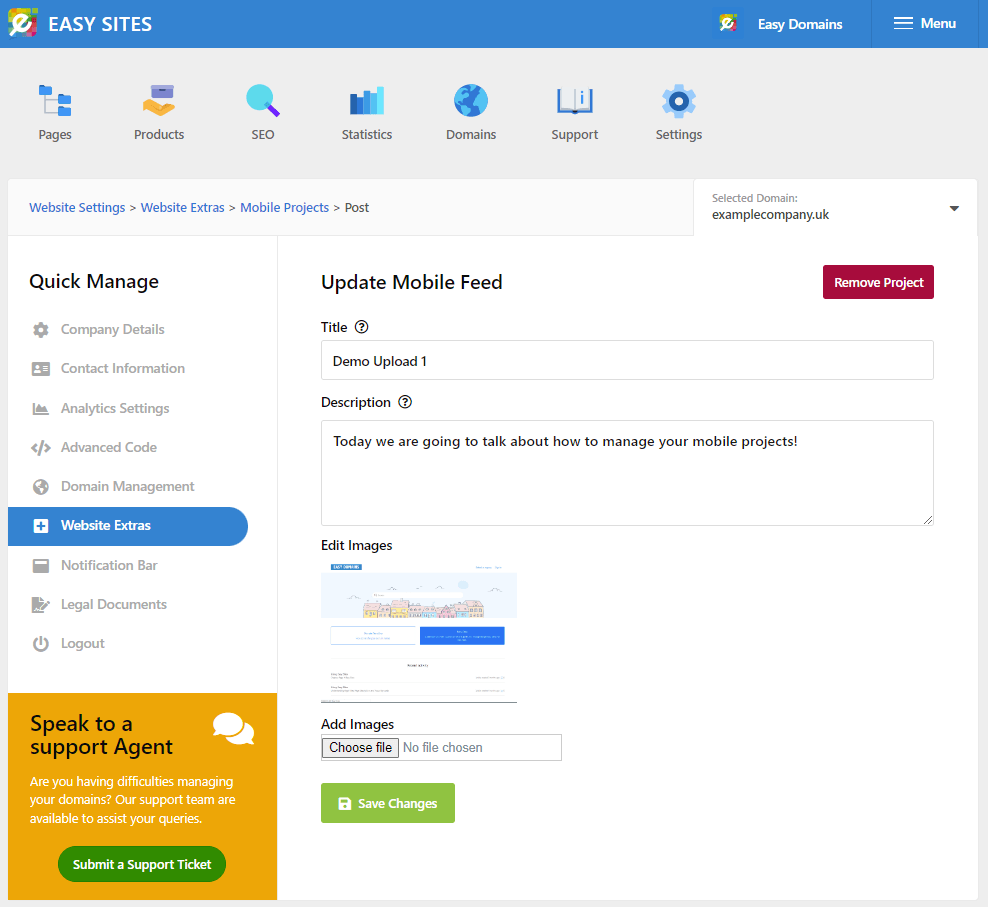 All changes made through Easy Sites will reflect on the website immediately.
Need Help?
If you have any problems following this guide or managing your Mobile Projects, please contact our team here.