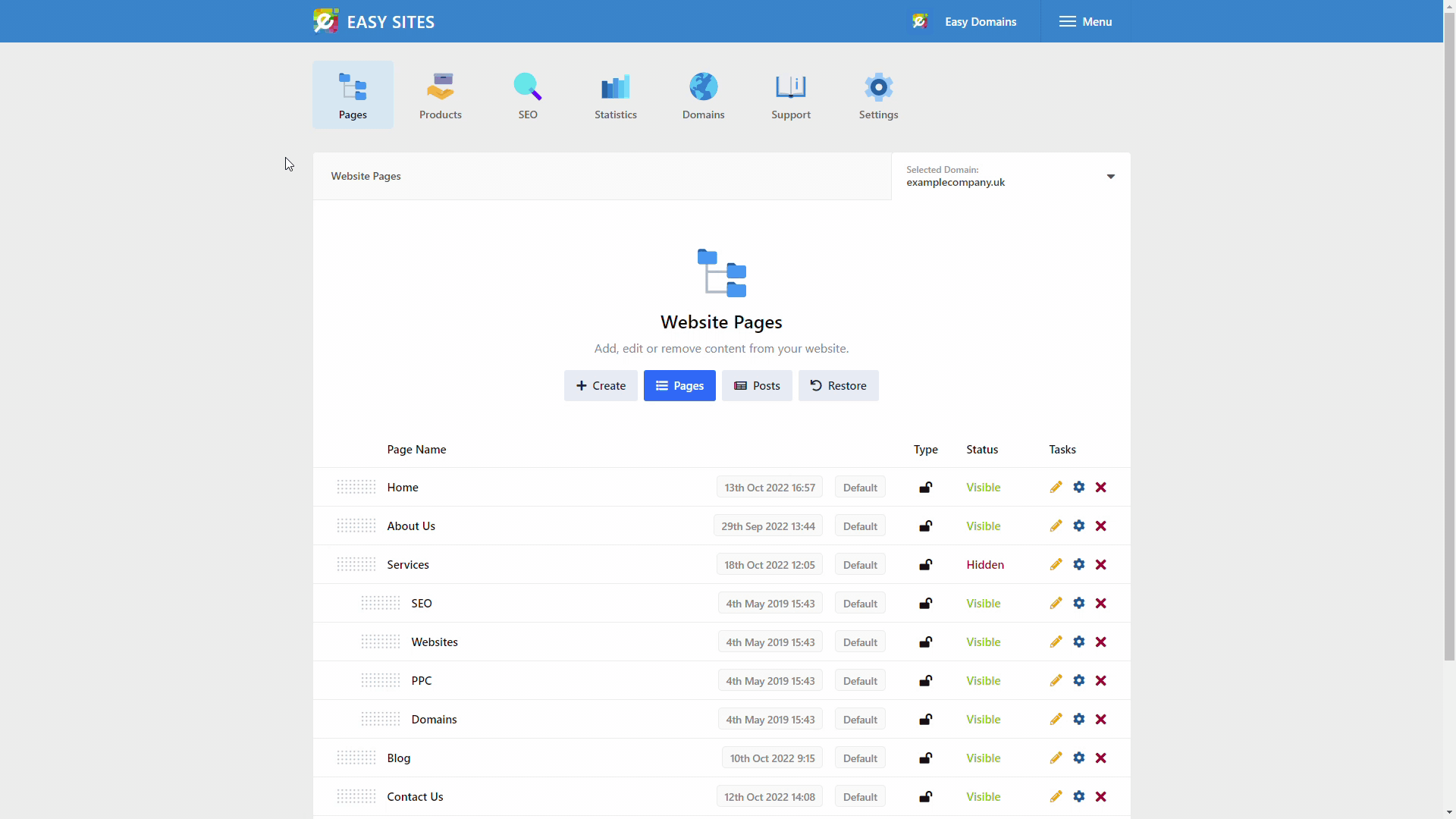 This guide will walk you through how to remove the default documents on your Easy Domains website.
Why Do I Need To Know This?
As of the week commencing 14th May 2018, default legal documents such as the Terms and Conditions, Privacy Policy and the Cookie Policy are added to all of our customer's websites as part of a legal update from our company. The documents have been carefully reviewed, however, if you wish to replace it with your own policies bespoke to your company.
Logging In
Navigating to the Legal Documents Section
You can log into your Easy Sites account by navigating to (easysites.uk) and clicking the "Log In" button to the upper right. A pop up window will then appear asking you to input your account details. These can be found in previous correspondence with ourselves.
If you don't have this information at hand, please use the Forgot Password Tutorial or simply get in touch with us.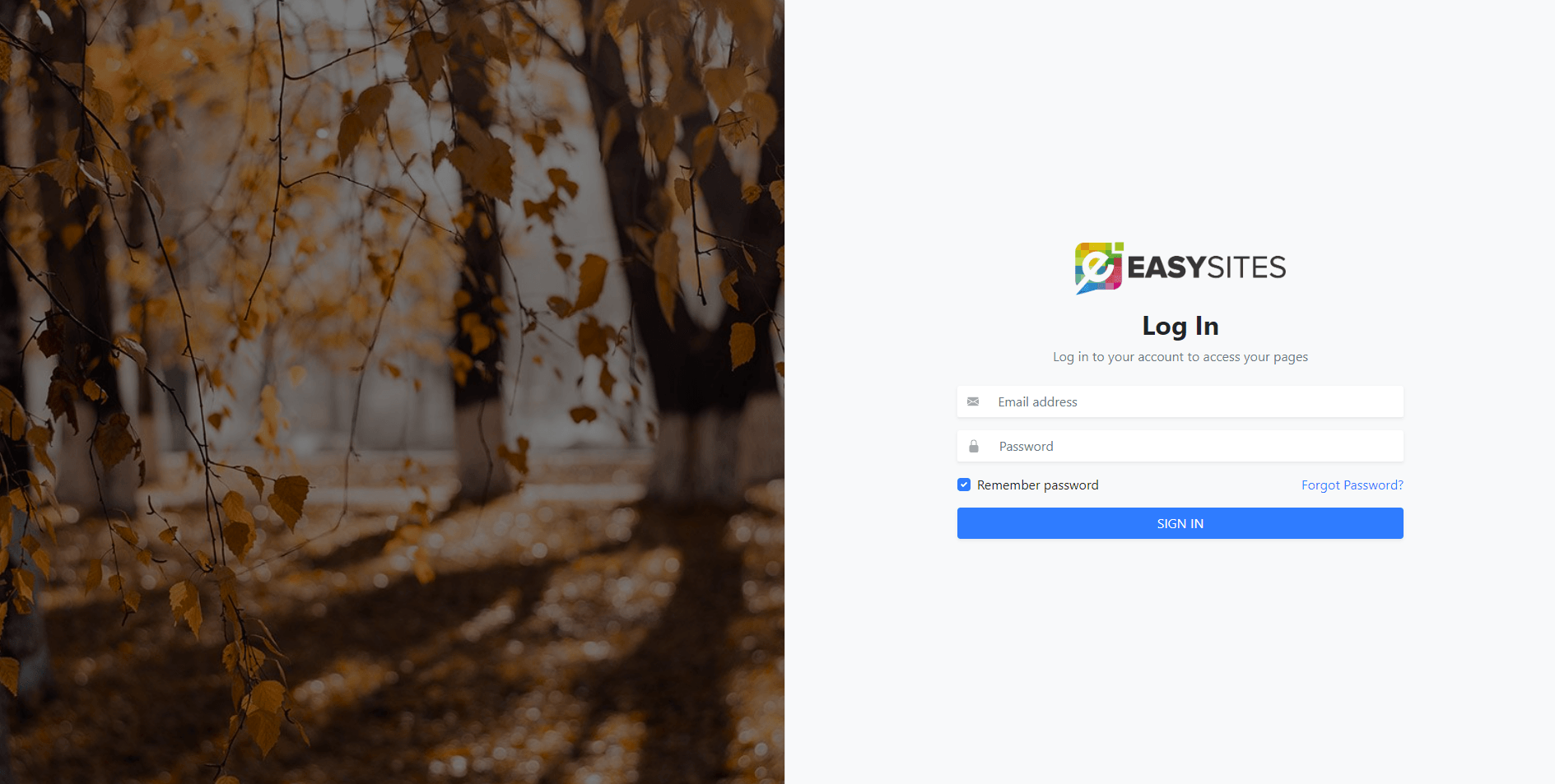 Domain Menu
Once logged in, select the domain name of your choice from the list of domains we currently manage for yourself.

Website Settings
From this point, please navigate to the "Website Settings", as represented by the cog icon at the upper right hand corner. From this screen, you can see "Legal Documents" on the menu to the left of the screen.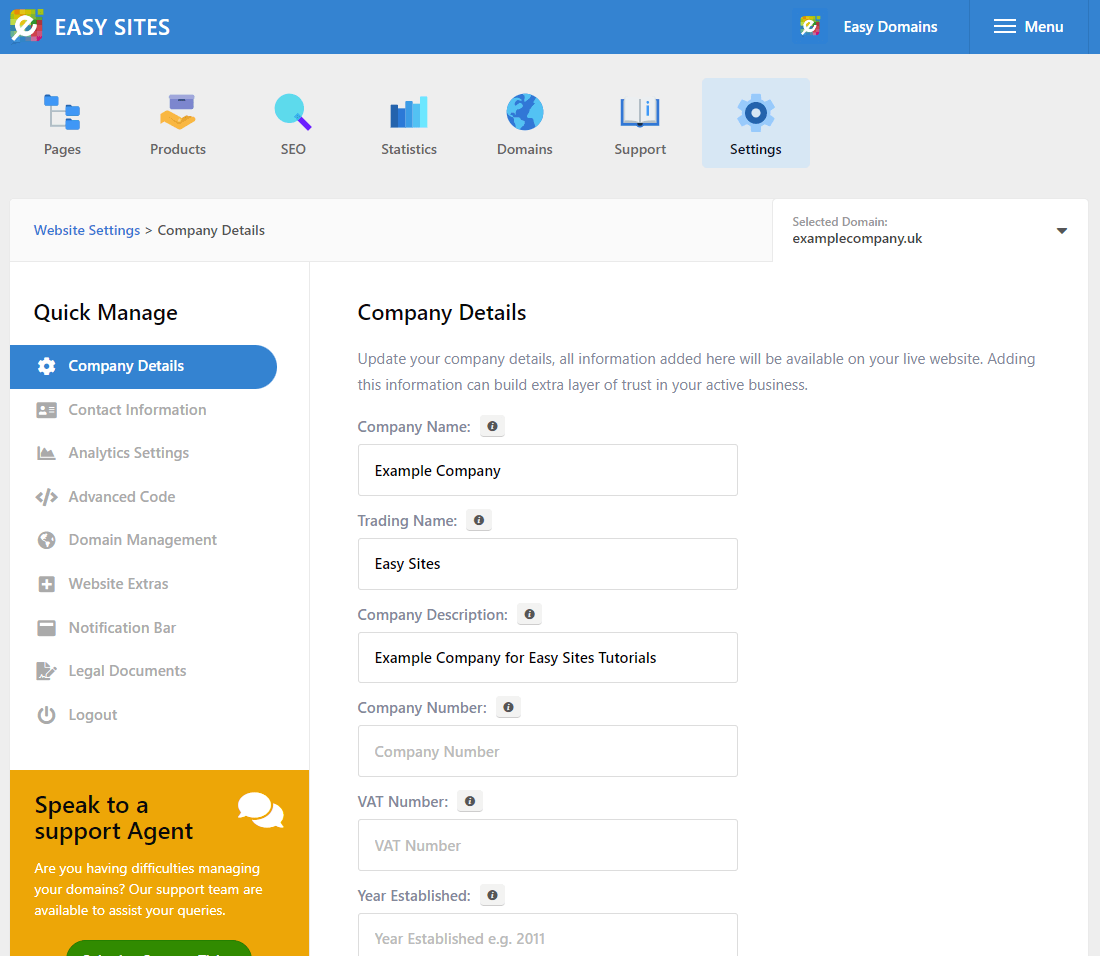 Disabling Documents
If you select "Legal Documents", you can then toggle to disable each default policy. Please don't forget to click "Save Changes" at the bottom of the screen for the changes to take effect.
If you would like add your own Terms and Conditions, Privacy Policy or Cookie Policy, please see our follow up guide here: How to add your own legal documents on your website.
Need Help?
If you have any questions or would like more information regarding this guide or using Easy Sites, please simply get in touch here.