In this guide, we will walk you through how you can add a profile picture to your Easy Sites profile.
Before you begin:
First, please navigate to Easy Sites and log in with your username and password; if you have mislaid this information, follow our tutorial on how to reset your Easy Sites password or get in touch with Easy Domains, and we'll be more than happy to help.
Step 1
After you've successfully logged in, please select to edit any website/domain you hold with Easy Domains.

Step 2
You will be redirected to the default "Pages" screen. Please hover your cursor over the "Menu" option at the top right of the screen, next to your name. From the drop-down, please select "Update Profile".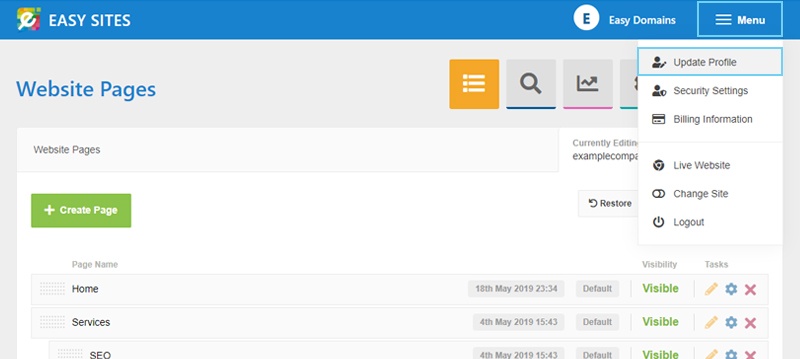 Step 3
From this screen, you can edit various aspect of your Easy Sites profile; the information presented is not publicly displayed and will not be shared with third parties for marketing purposes. To update your avatar/profile picture, please select "Choose File" to browse through your files.
• Please note that we currently only accept .jpg files
• If possible, please choose an image over 250px for a clear result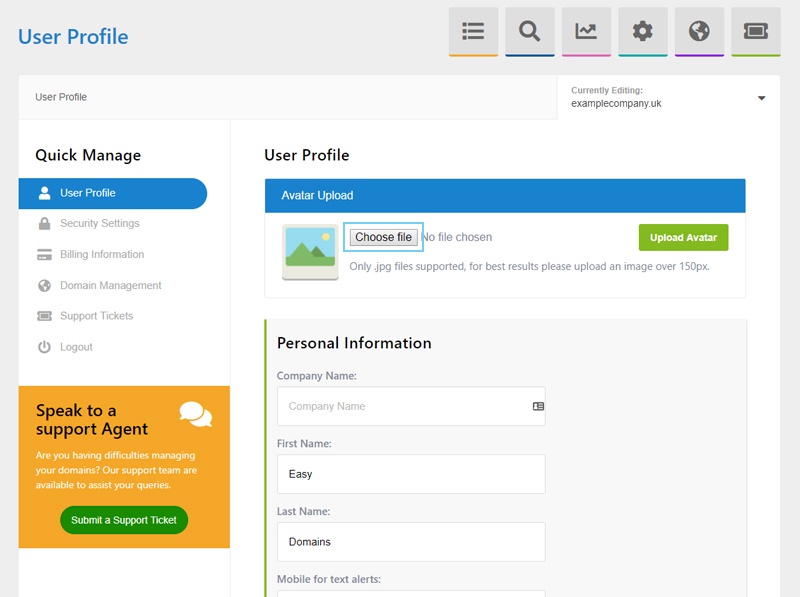 Step 4
After you've chosen your profile picture, click "Upload Avatar" to complete the upload.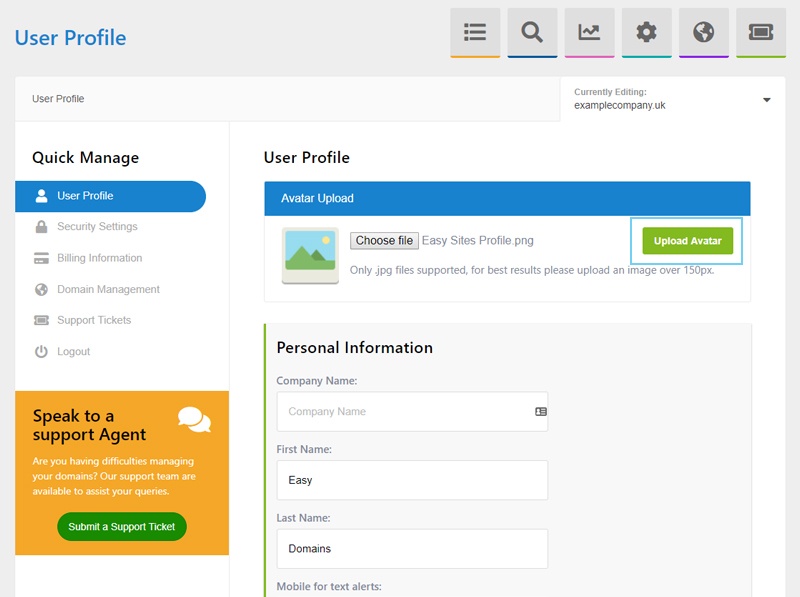 Step 5
A notification message will appear on the top right of the screen to let you know that you have successfully updated the profile picture of your Easy Sites account. You will see the new image used immediately in the top menu as well as in the main body column.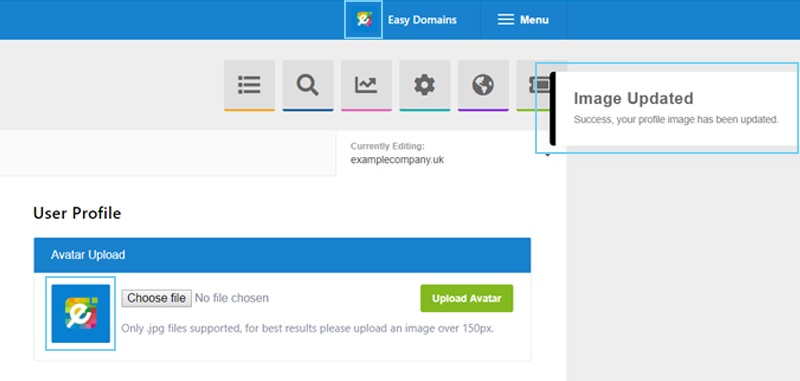 Need help?
If you have any problems following this guide or resetting your password, please contact our team here.