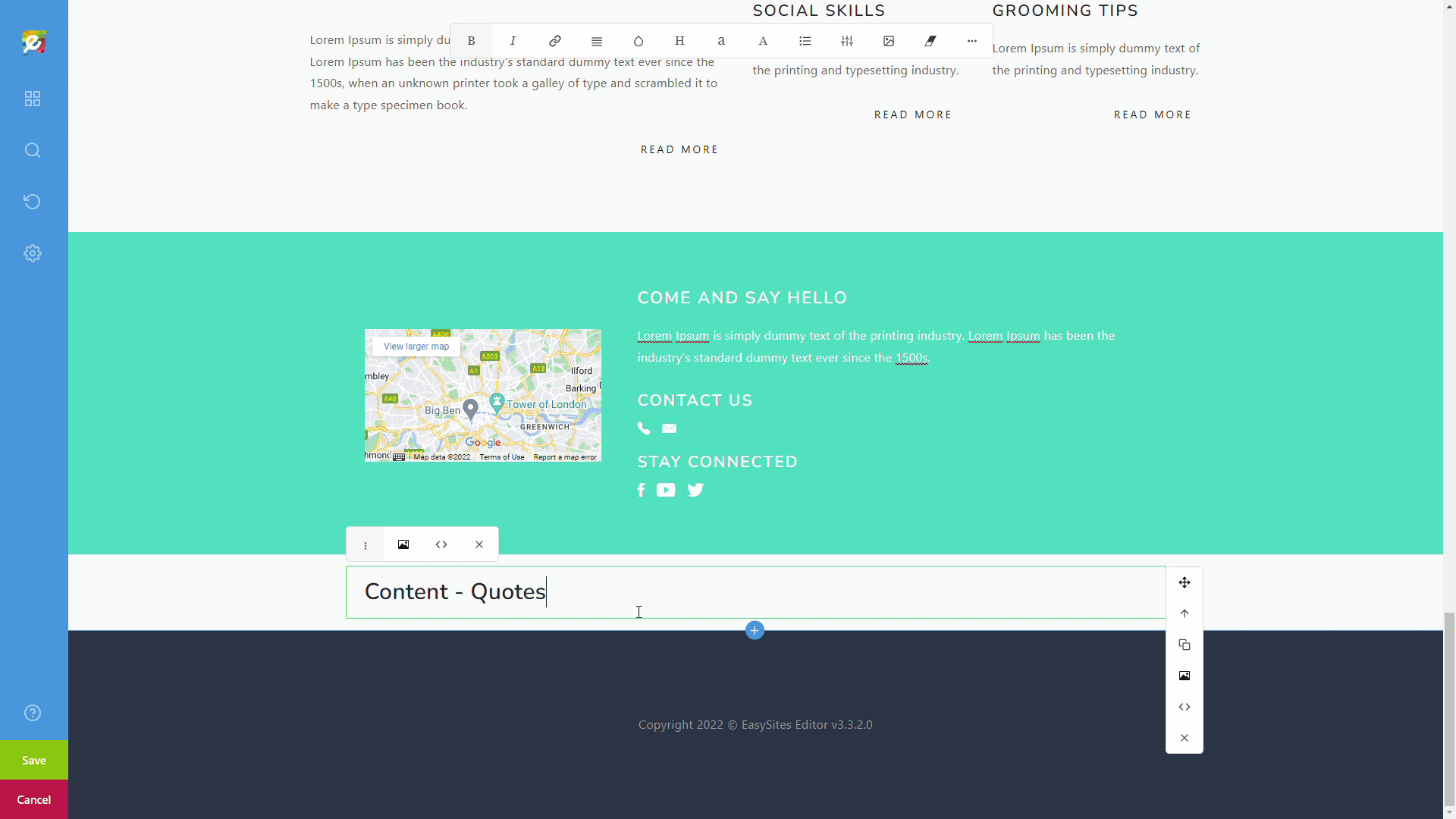 Logging In
Start by signing in to your Easy Sites account. If you have need help retrieving your log in details, please contact us or follow this tutorial if you have Forgotten your Password.
After successfully logging in, please select "edit site" to alter any website you hold with Easy Domains.

Content Section
After logging in, please navigate to the site and page you want to edit.
Please identify where you'd like this new content block to go by selecting an existing block on the page; the new block will be inserted after your selection. In my example below, I have selected the Gallery section.
Please select the Content icon (the 4 squares) from the sidebar, and then "Content Section".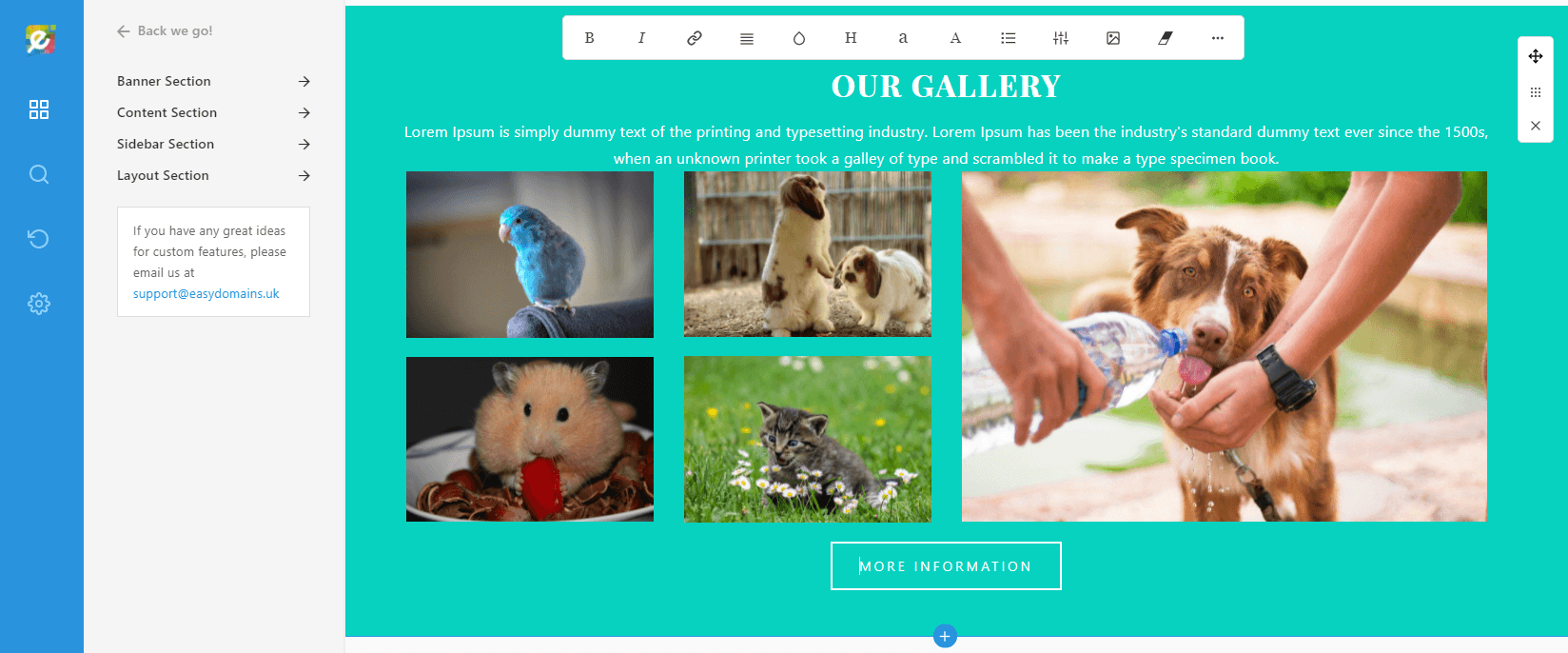 Content Categories
You should be presented with a number of content blocks from our default category, which is Featured. You can change the Category by browsing through the dropdown menu: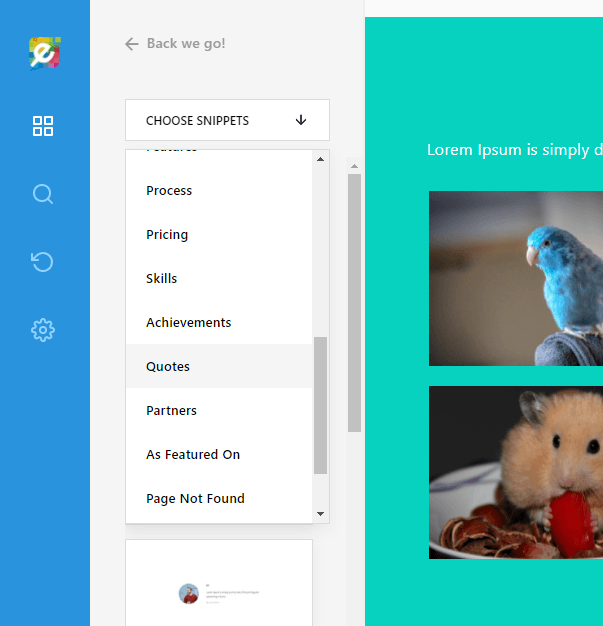 Adding Content
When you have found a content block you like, simply click on it to add it to your page: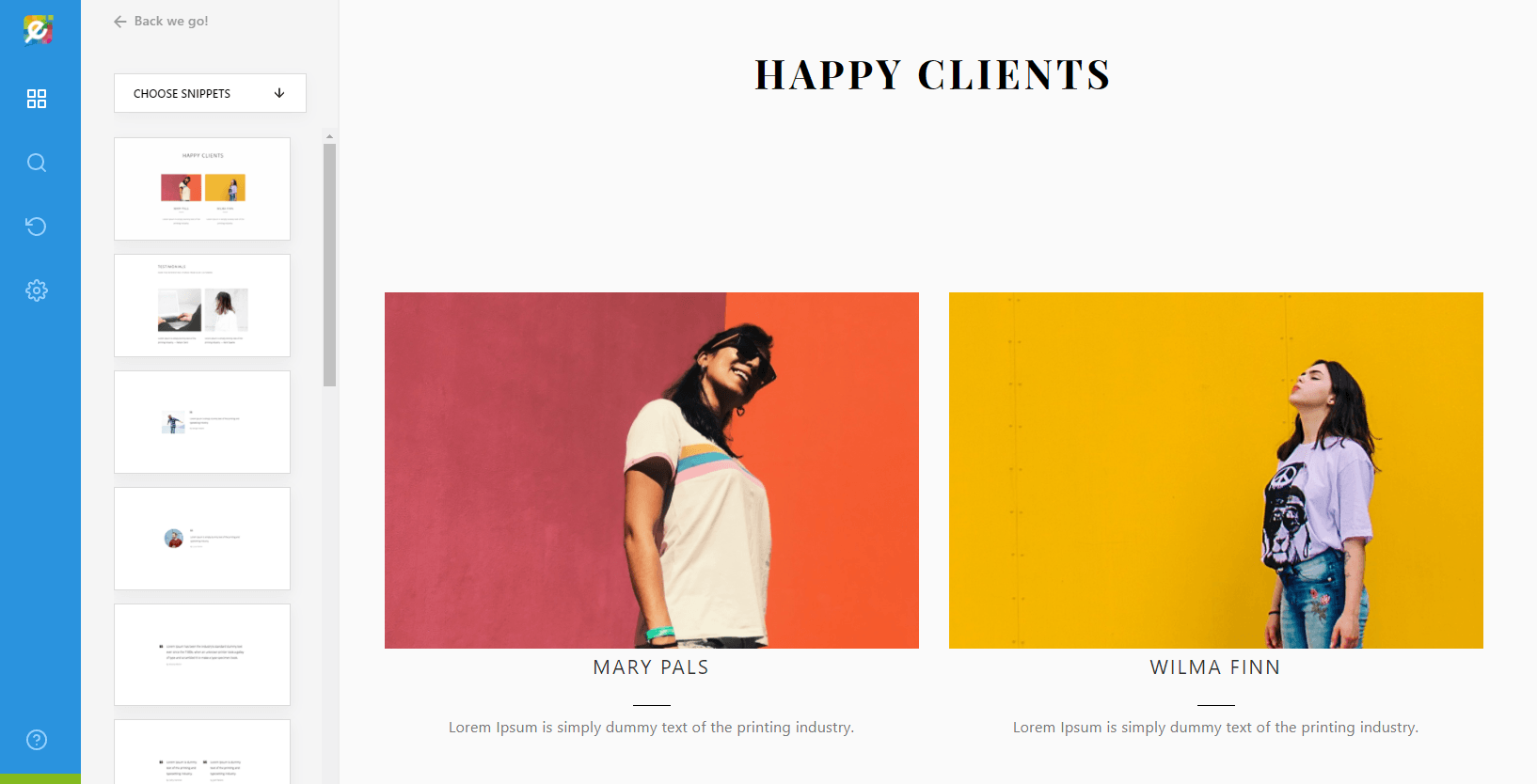 And we're done!
Please don't forget to click "Save" at the end to save your changes.
Need Help?
If you can't find a block you like, please feel free to get in touch and we will be more than happy to help you create your perfect layout.