Videos are excellent content to integrate into a website; they can contain large amounts of information for your visitors to engage with. In this tutorial we will show you how to embed a video into your Easy Domains website.
Logging In
Start by signing in to your Easy Sites account. If you have need help retrieving your log in details, please contact us or follow this tutorial if you have Forgotten your Password.
After successfully logging in, please select "edit site" to alter any website you hold with Easy Domains.

Content Section
Within the Editor, you can find the content block for videos in Content Section in the sidebar; you can get to it by selecting the Content button, which looks like 4 squares.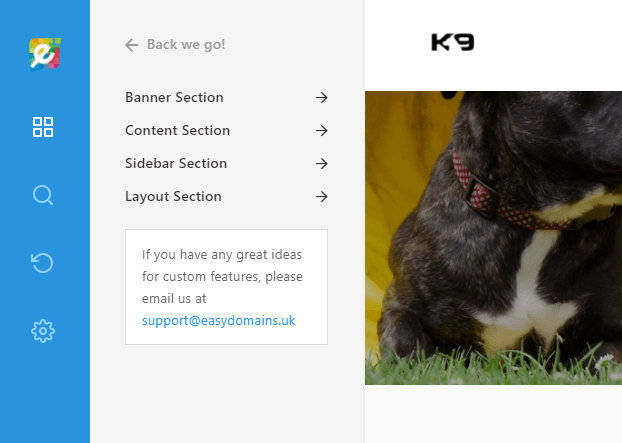 Components
Change the dropdown category to "Components", then click on the video player block to add it to your page.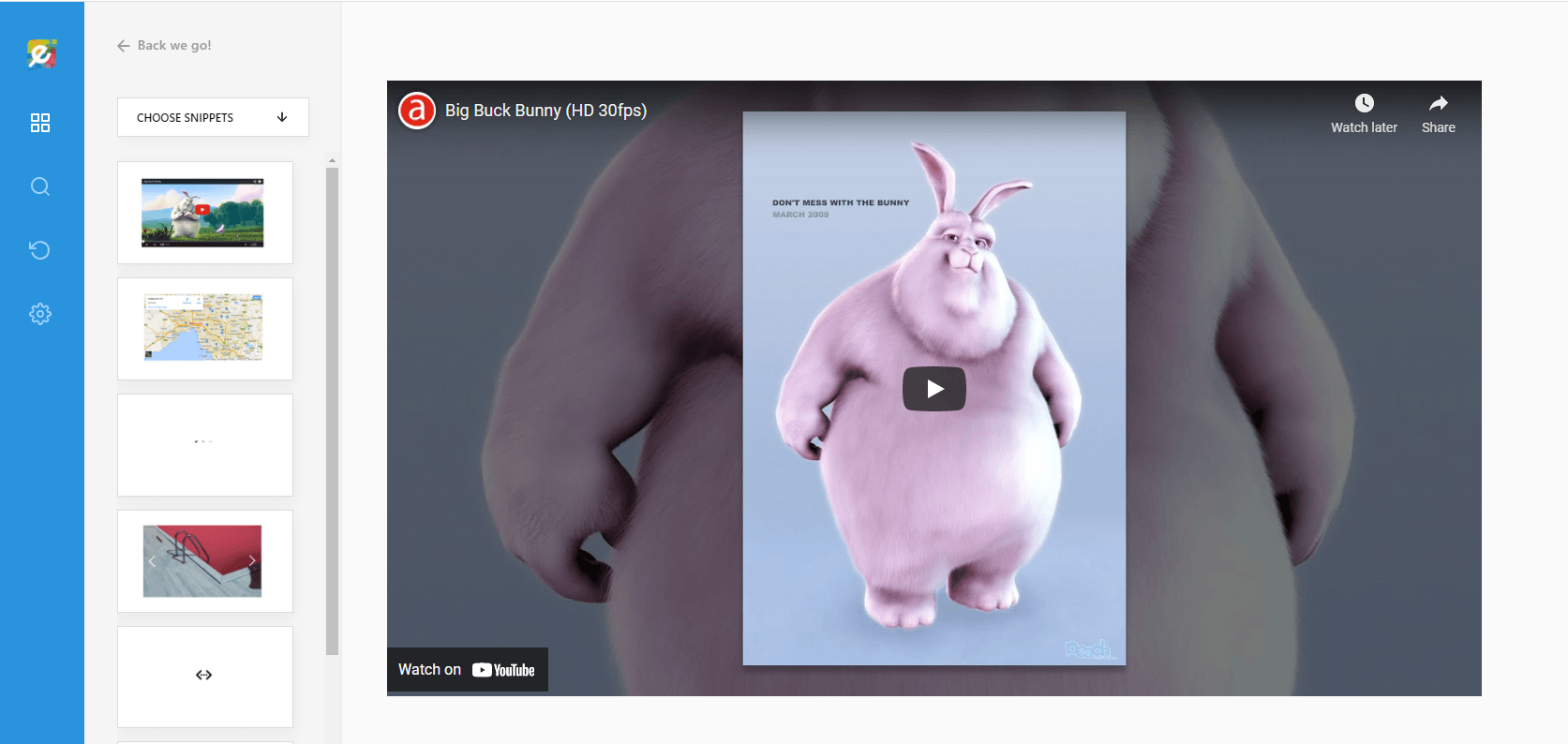 Video Link
Next, you will need to open a new tab to navigate to the video you wish to embed. In this example, I have chosen a generic lo-fi video on YouTube. You can copy the URL of the video directly from the address bar at the top, or from the "Share" button, usually found at the bottom of the video player.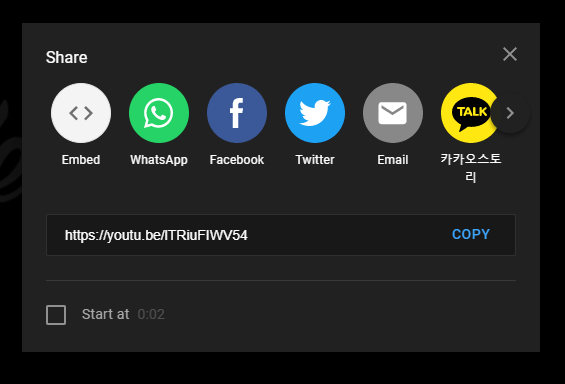 Adding Video
Going back to the Editor, single click on the video block to bring up the link button on the top right of the player.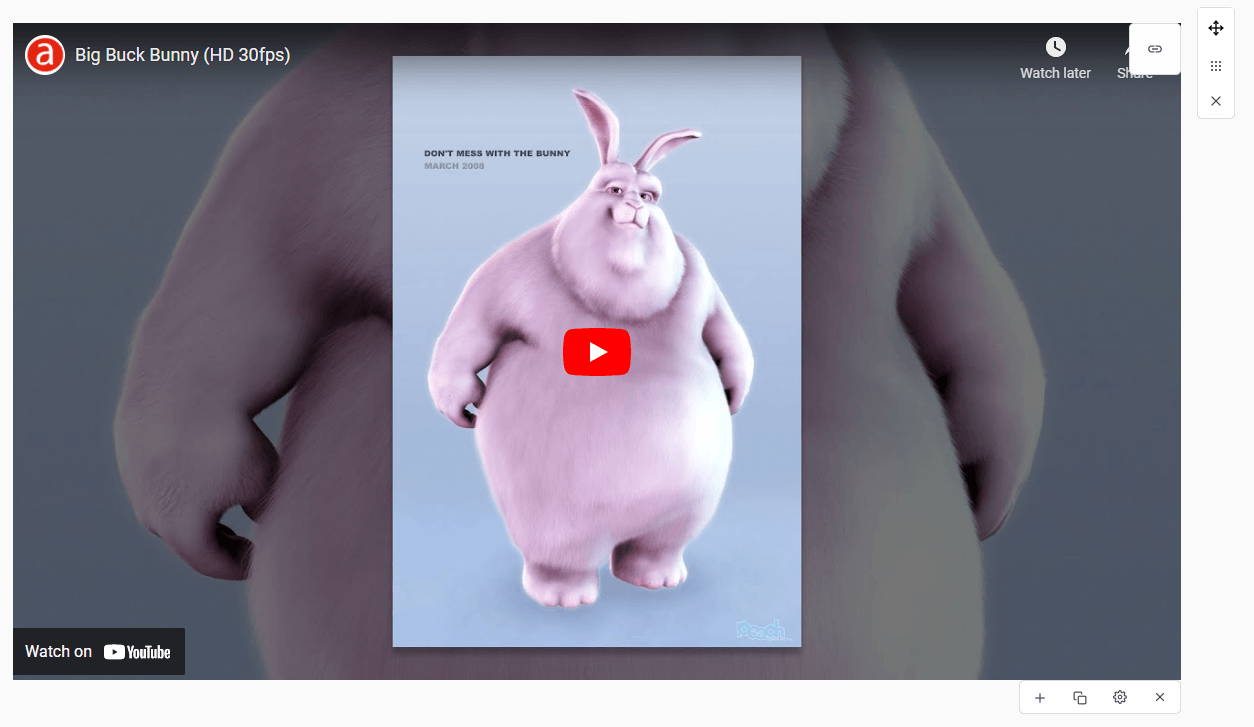 Saving Changes
Replace the default URL with the one you have copied, then press "OK" to save your work. You should see your video embedded into the player.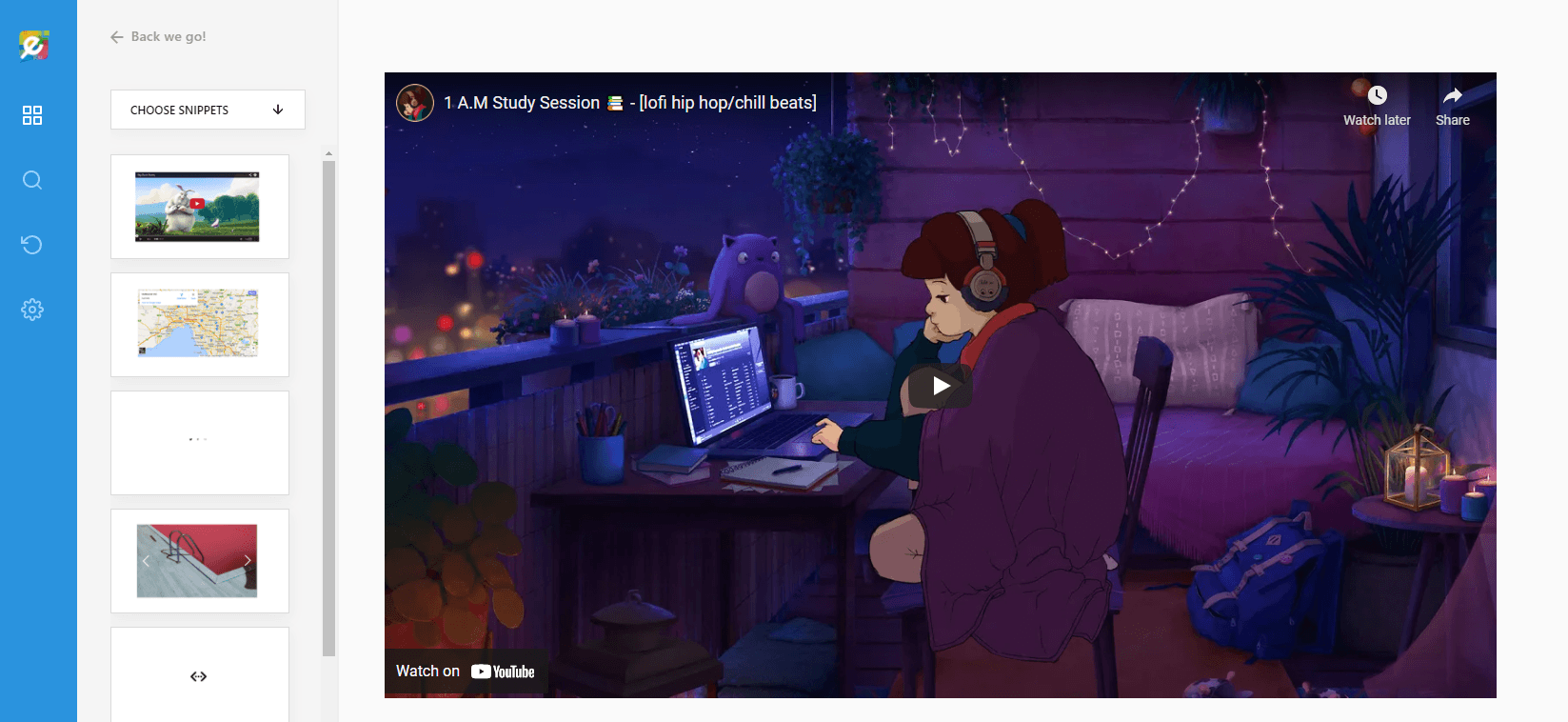 The video player is on a full width by default, but you can edit the size by adding other columns. For example, you can add a paragraph to the right to annotate the video.
Need Help?
If you had any difficulties following this tutorial, or have any questions about using Editor, please raise a support ticket and we will be in touch as soon as possible to help with your query.