This guide will walk you through the process of increasing your email quota on Easy Sites. We will start from the login screen to cater for new users.
Step one will walk you through the process of logging into Easy Sites and navigating to the email address section if you already know how to do this, please skip to step two.
Let's get started!
Logging In
Navigating to the Email Section
Let's start by navigating to www.easysites.uk and clicking the login button at the top right of the page. Once pressed you will be presented with a Login Screen where you can enter the username and password provided by Easy Domains. If you do not have access to your username and password please follow our Forgot Password tutorial.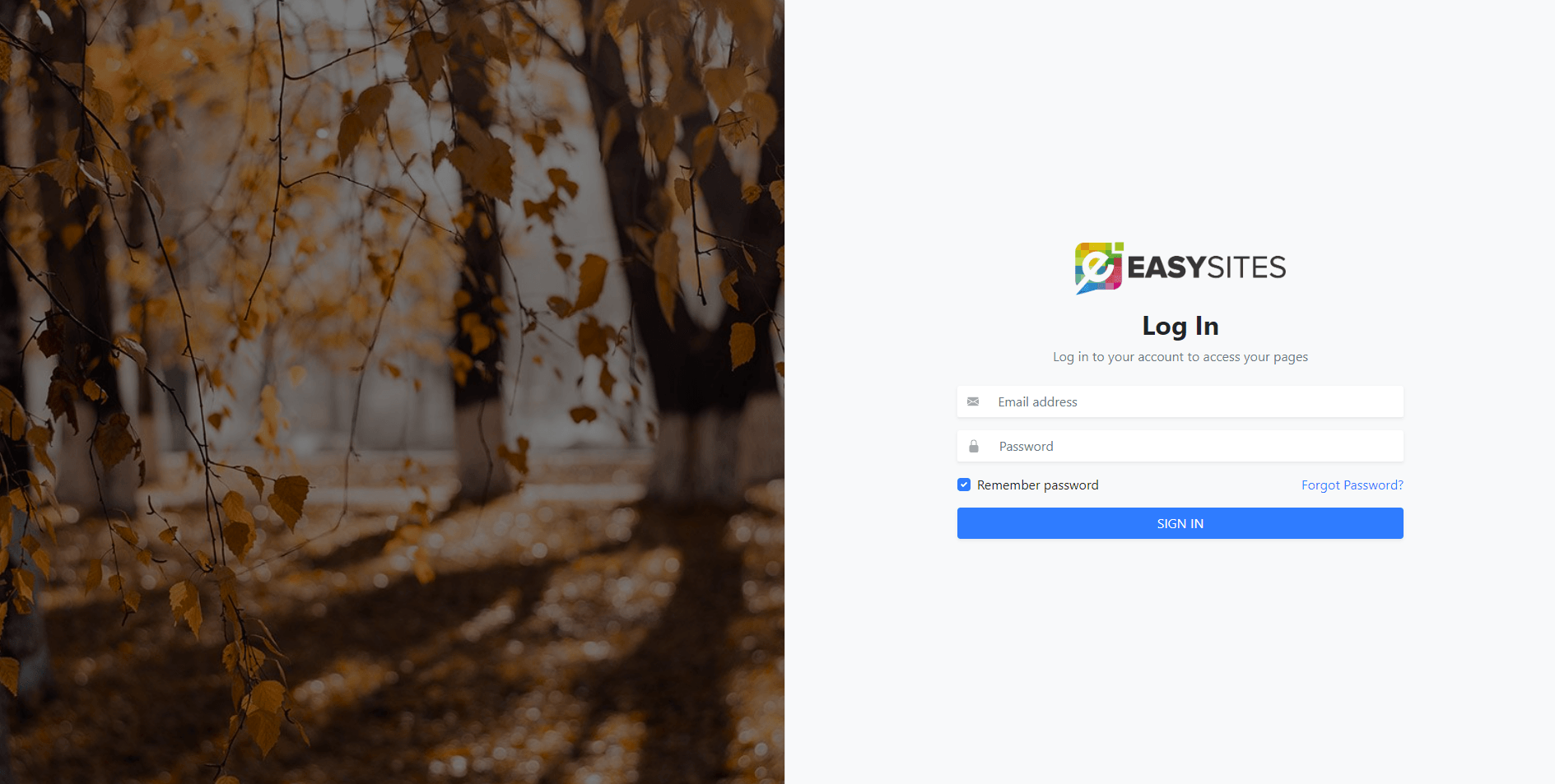 You should now be presented with a list of domains you have hosted with Easy Domains. Please click "edit site" on the domain you would like to make changes to.

From this next page, you will need to select Domains Tab, represented by the globe icon, from the top-center of your screen. Then select "Email Addresses" from the left side Quick Manage menu or from one of the centre blocks.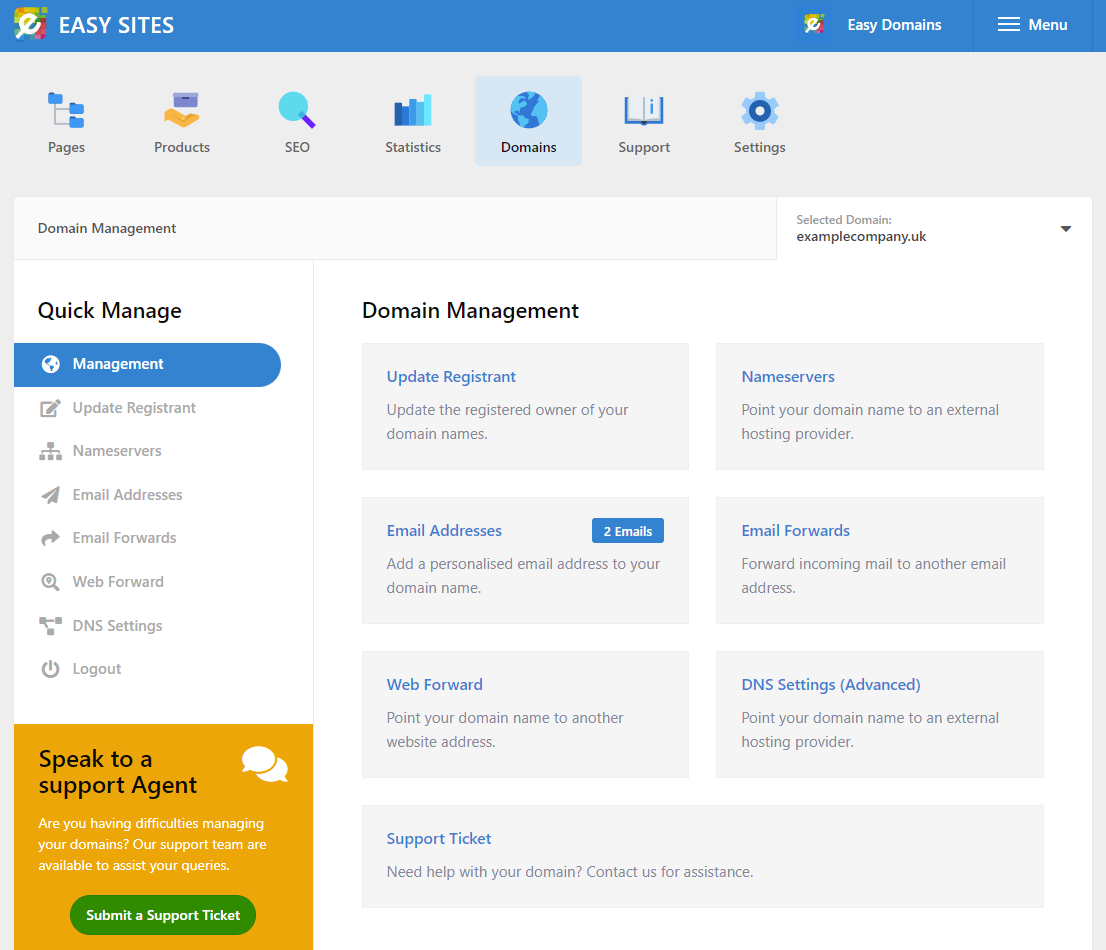 Increasing Email Quota
In this section, we will walk you through increasing your email quota. To downgrade your email quota, follow the same process.
Each email address is increased individually allowing you more customisation over your email account.
To start, click the current plan for the email address you wish to increase, by default this is "FREE".

You will then be presented with multiple upgrade options including FREE, 5GB, 25GB and 50GB.
Selecting A New Quota
Now click the option you would like to upgrade to. You will then be taken to the billing section, where you can complete your upgrade.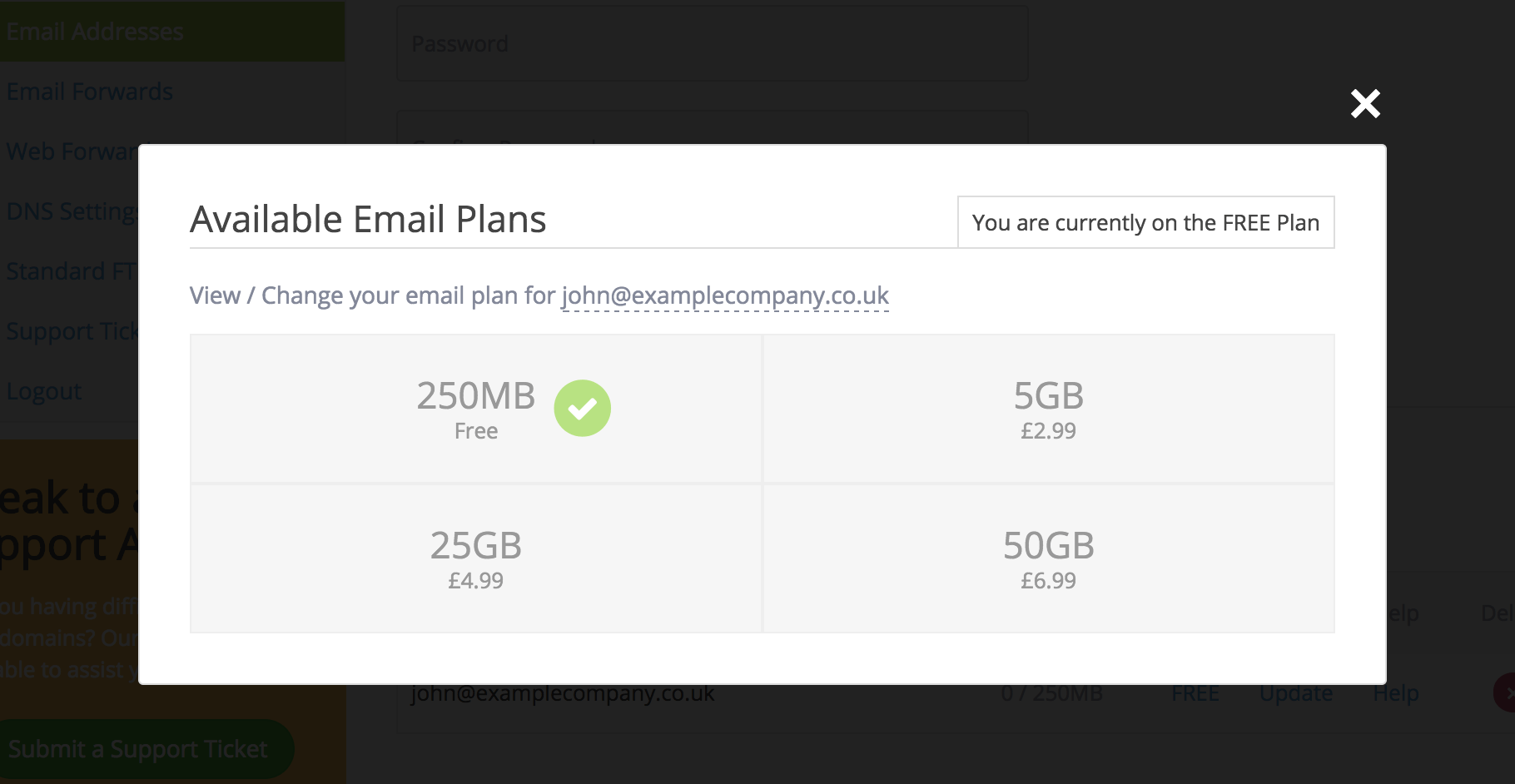 If everything was successful you will be brought back to a list of your email addresses, including your newly upgraded account.
Upgrades are instant and you will have access to your new quota straight away.
Need Help?
If you have any problems following this guide, please contact our team here.