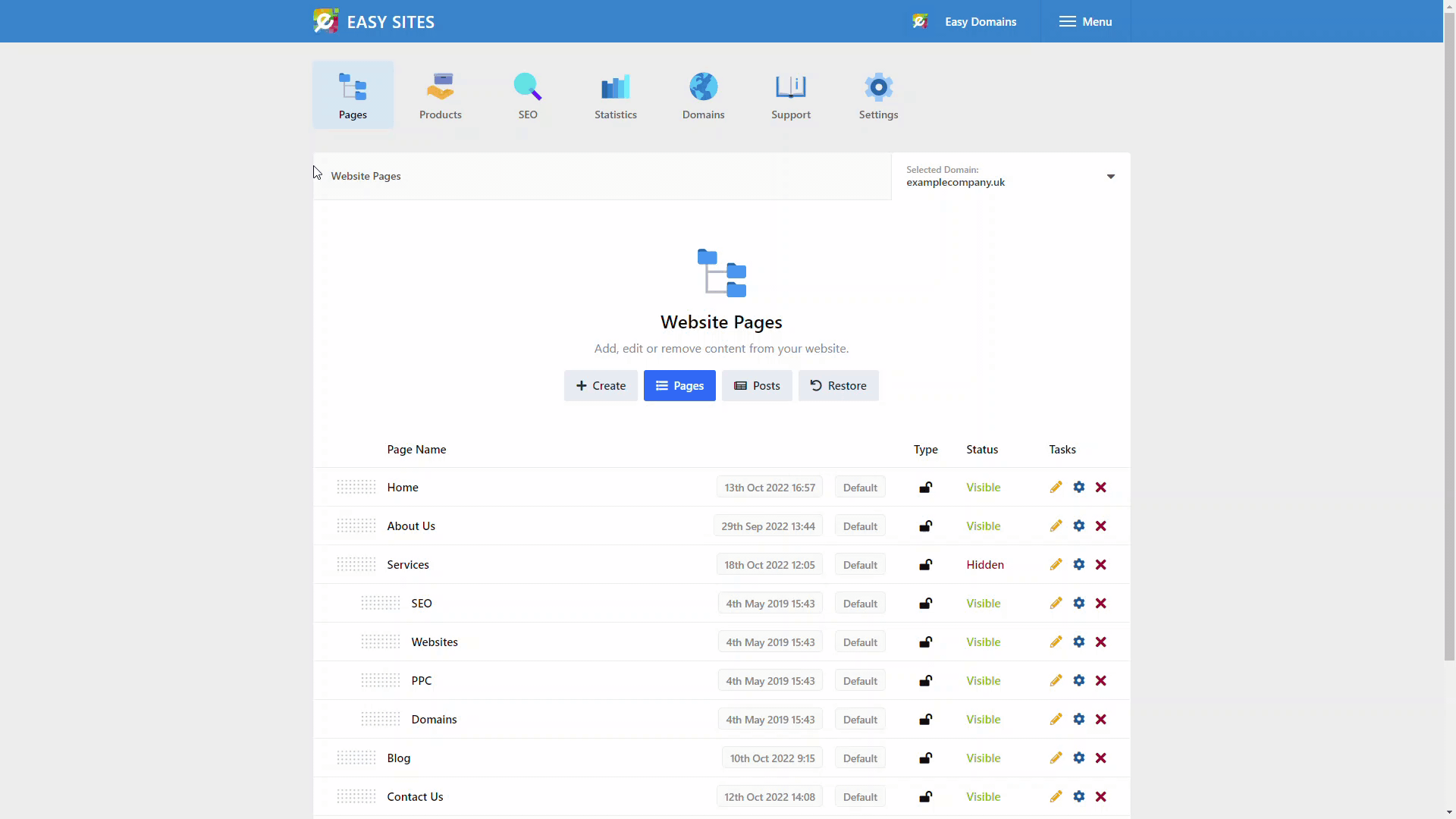 Logging In
Start by signing in to your Easy Sites account. If you have need help retrieving your log in details, please contact us or follow this tutorial if you have Forgotten your Password.
After successfully logging in, please select "edit site" to alter any website you hold with Easy Domains.

Domain Management
From the Domain Management menu, you can select "Update Registrant" from either the main dashboard or via the Quick Manage menu on the left.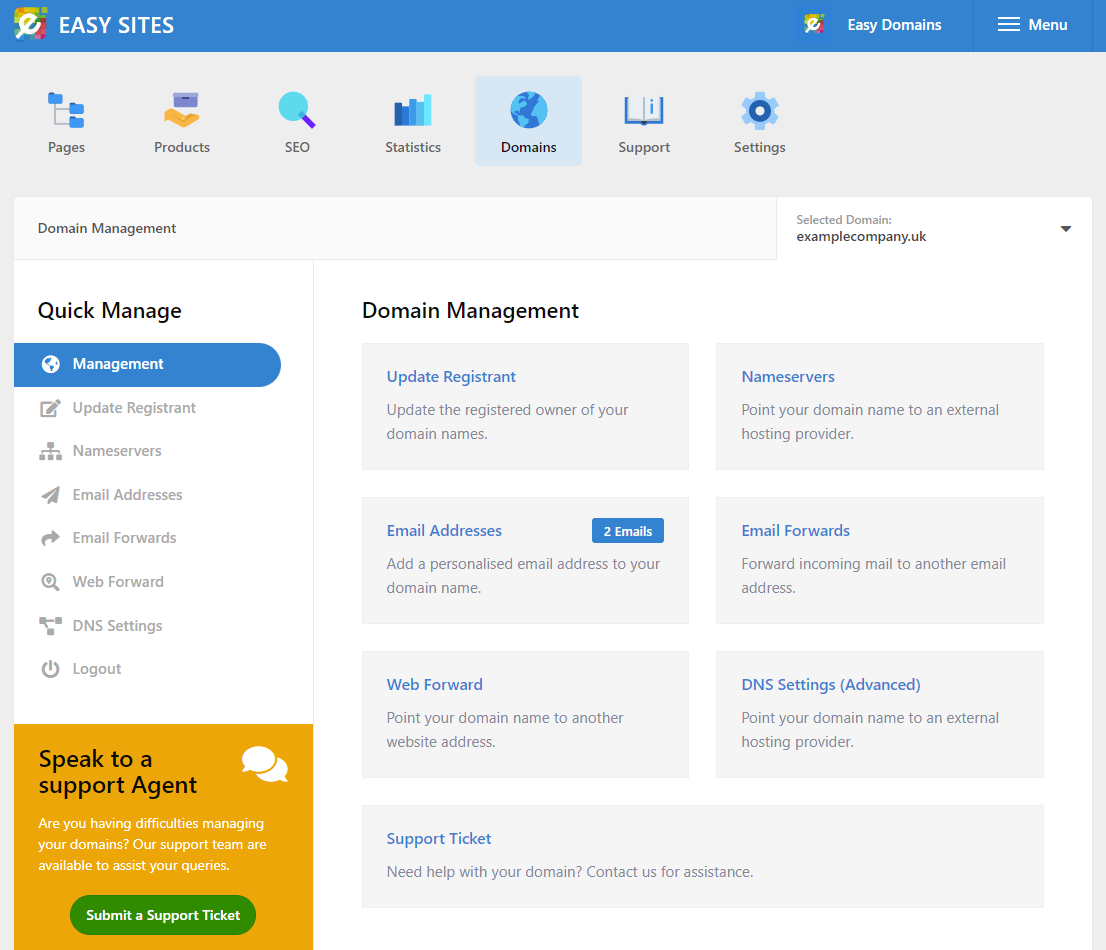 Updating Registrant
You will be presented with the Update Registrant section, from which you can add/update/remove the details of your company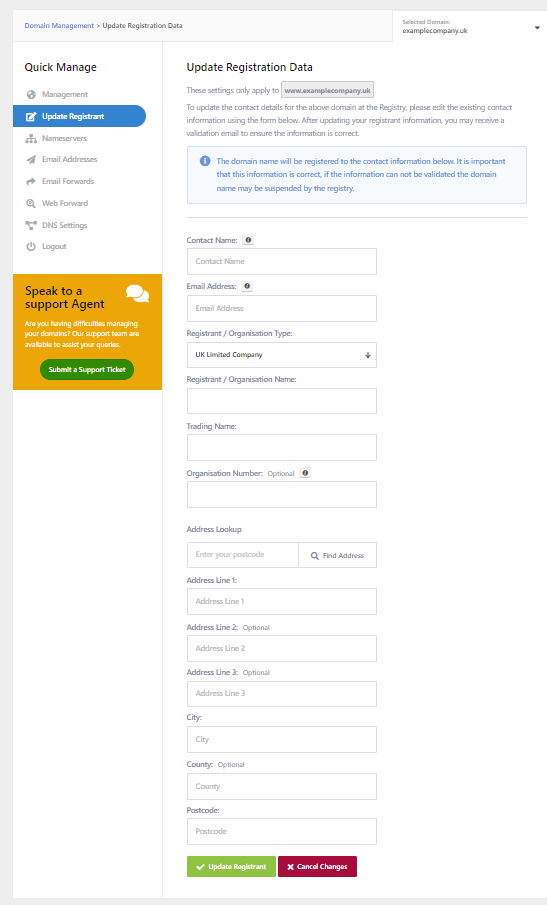 Saving Changes
Simply click "Update Registrant" to save your settings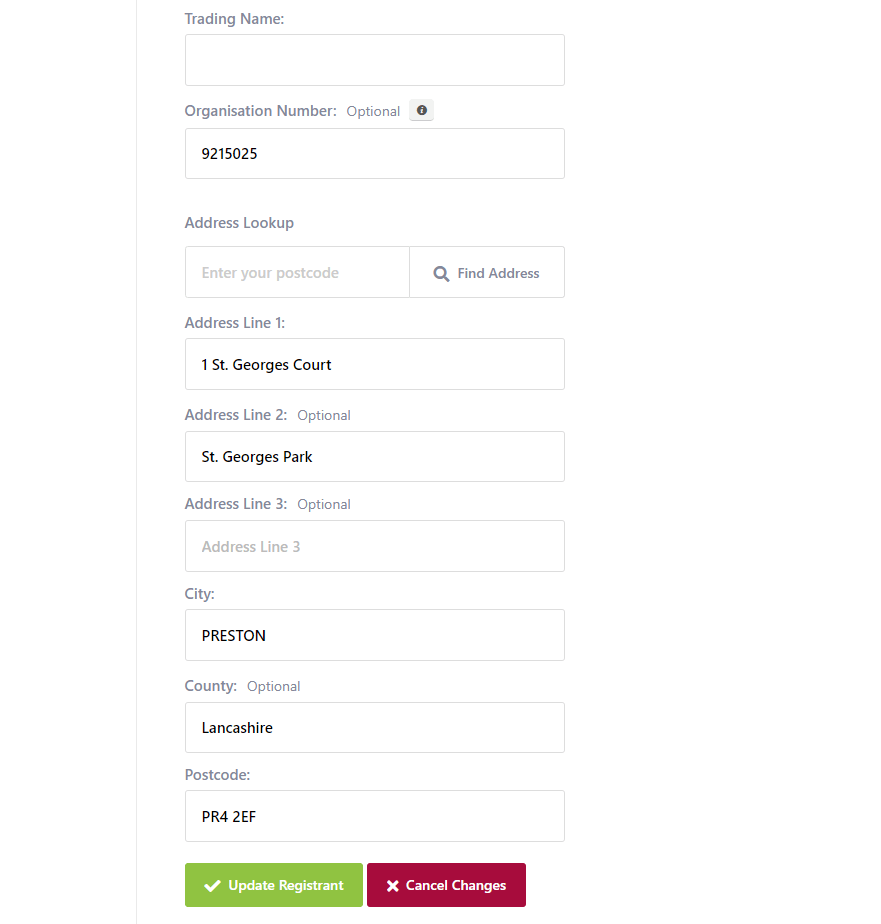 Need Help?
If you have any problems following this guide, please contact our team at here.