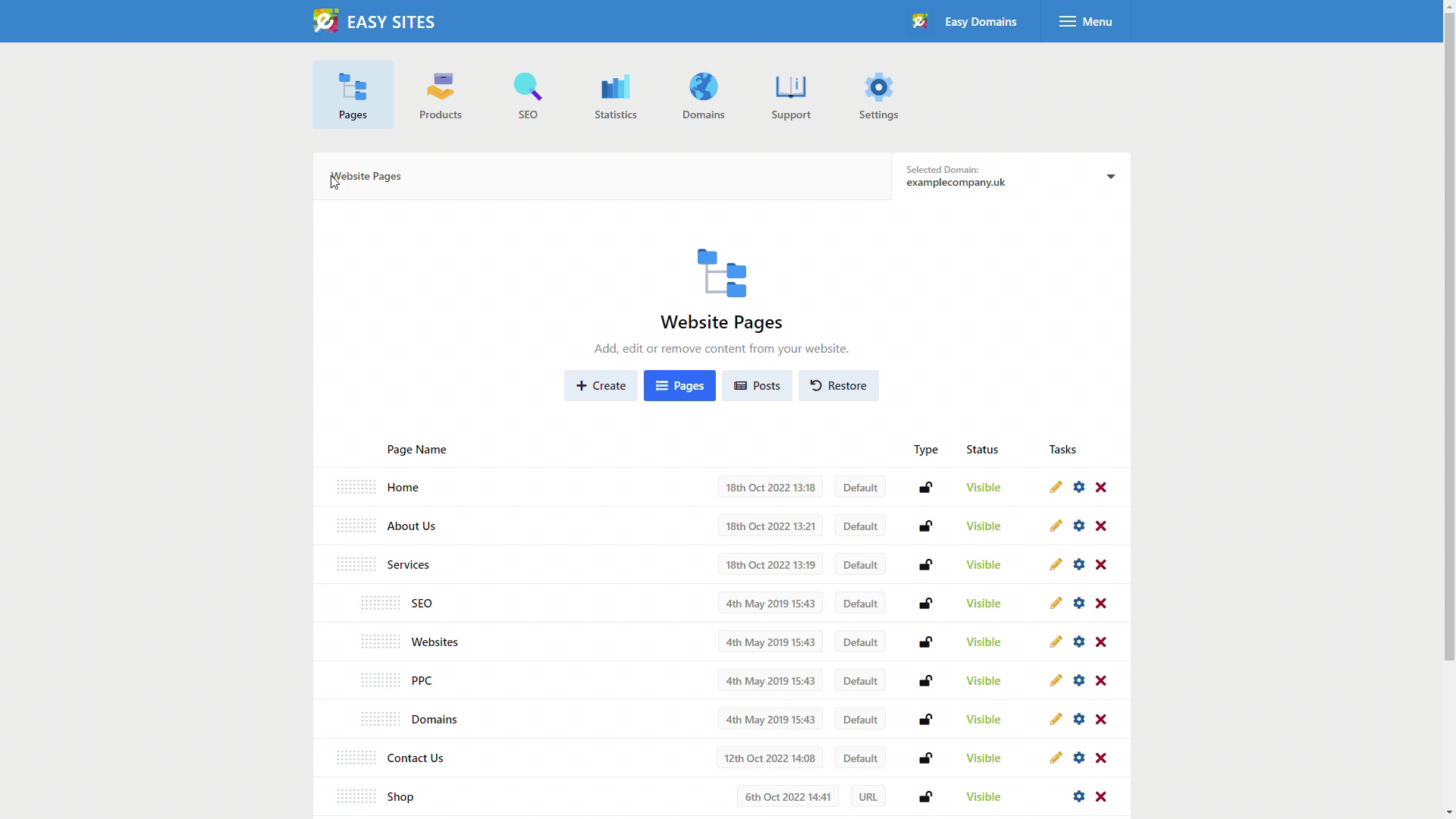 In this tutorial we will walk you through how you can update the contact information on your website; this is perhaps one of the most important information on your website, without which potential customers may find it difficult to bring their business to you!
Logging In
Start by signing in to your Easy Sites account. If you have need help retrieving your log in details, please contact us or follow this tutorial if you have Forgotten your Password.
After successfully logging in, please select "edit site" to alter any website you hold with Easy Domains.

Website Settings
From the default Pages menu, please click on "Settings" towards the top right of the screen.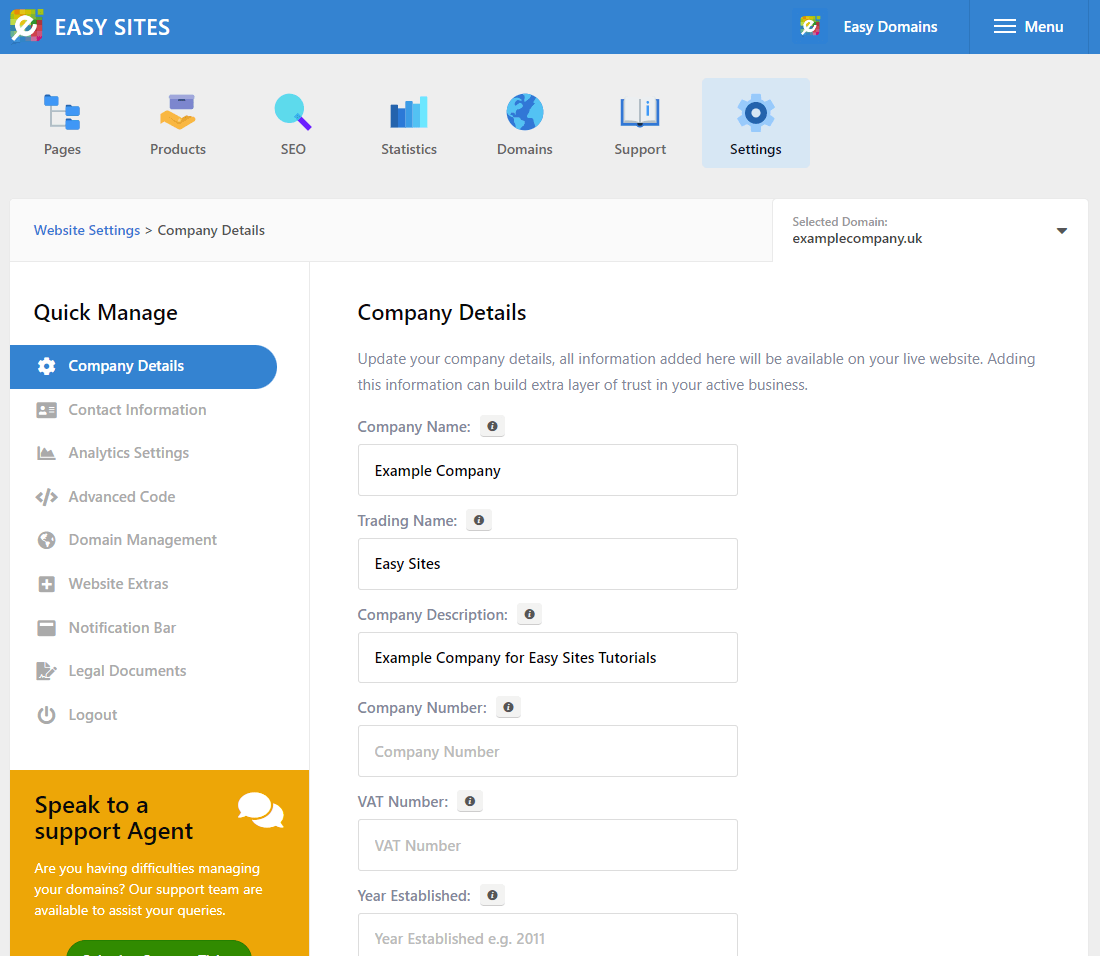 Contact Information Tab
From the Quick Manage menu on the left, please select "Contact Information", which is the second option down from top.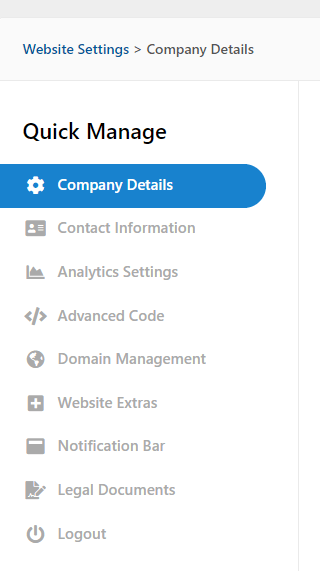 Contact Information Menu
You should see the following screen, which has several sections for you to complete.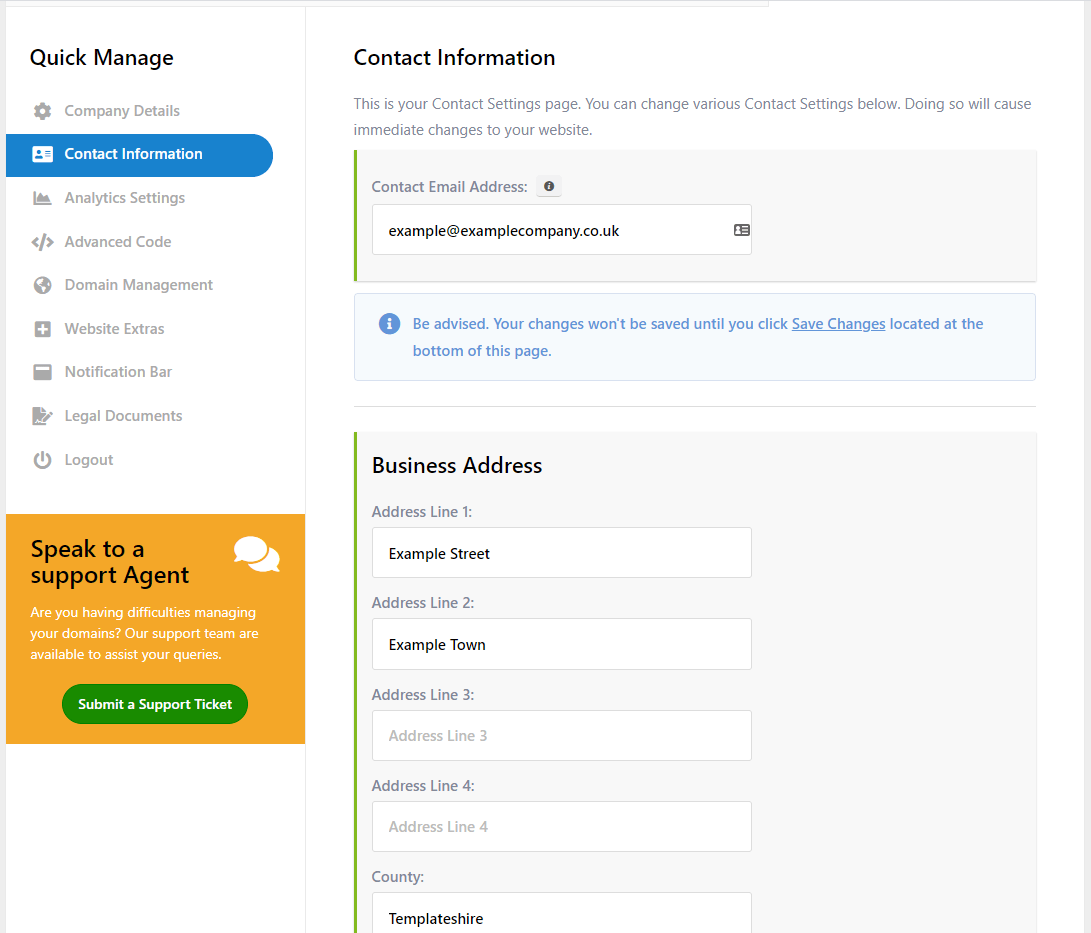 They should be self-explanatory, but here's a little more about each:
Contact Email Address: This is the email address of your business. Please make sure this address is correct as this is the one which receives the contact form responses.
Business Address: If your business has a physical address, please use this section to populate it onto the website.
Contact Numbers: There are several fields within this section and we recommend prioritising the first 2 as these are ones which will show on the header of the website, depending on the template. They will show exactly as they are entered, so you may want to include some spaces to make it easier to read.
Custom Fields: If there are additionally any information you wish to display on your website header, you can populate this here.
Email Form Confirmation Message: As suggested, you can put in a customised confirmation message here which appears after an contact form is submitted.
Footer Information: Toggling this option will display your address on the footer bar. This is disabled by default.
Need Help?
If you had difficulties following this tutorial, if you want to discuss your website in greater detail, please contact us and one of our friendly designers will be in touch soon.