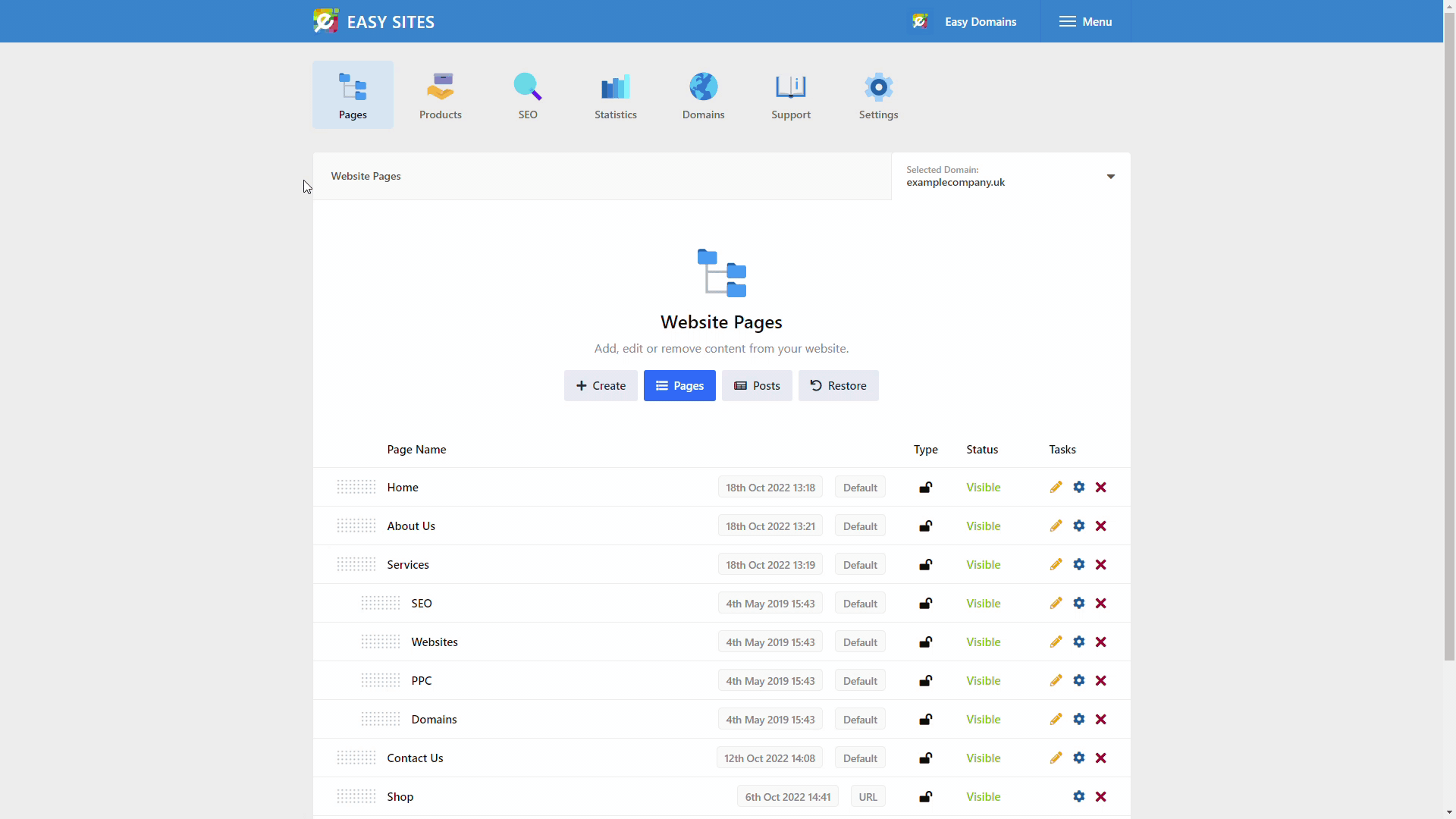 In this article we will explain how you can add and update your company details in Easy Sites. If you are setting up your own website on Easy Sites, it's important that you fill out these details before publishing your website.
If you don't yet have a website with Easy Domains, you can contact us to set one up; we can offer a comprehensive web design package which includes regular content updates.
Website Settings
After logging into Easy Sites and navigating to the website you wish to edit, please select the cog icon towards the top right to enter the Website Management menu.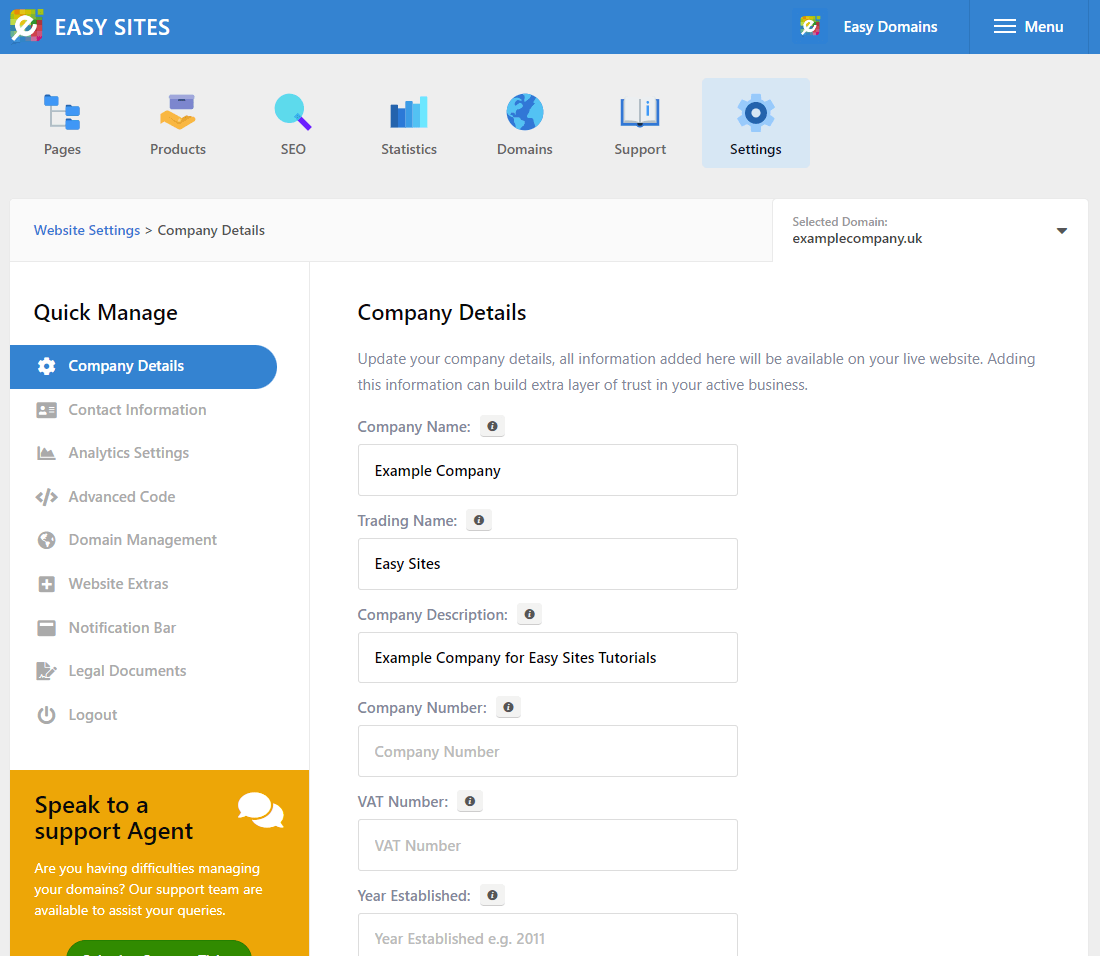 By default, the Company Details page should be the first page under Website Management.
Most of the fields are self-explanatory, but here's a little about each of them:
Company Name: This is where you can set the name of your company; you can also change this setting using the Website Settings menu within the Editor.
Trading Name: If your company trades under a different name than the registered name, you can provide this information here.
Company Description: This should be a short, snappy sentence which describes your main service. Please note that there is a 75-character limit. This will appear in the header of your website next to your company name.
Company Number: If you want to add the company's registration number, you can do this here. This will appear on the footer of your website.
VAT Number: If your company is VAT-registered, you may want to add this information here. This will appear on the footer of your website.
Year Established: Adding this information can help to build trust with your visitors.
Display Company Name: If for any reason you wish to hide the company name from the header of your website, you can use this dropdown to toggle. This is set to "Visible" by default.
Company Favicon: Fav icons are the small icons next to the page title in the tab of your browser (see below). Adding this contributes to the overall aesthetics integrity of the website and helps to build your company brands. Your fav icon can be either jpg, png, ico, or gif format. It should also be either 16 x 16px, 32 x 32px, 48 x 48px or 64 x 64px.

Need Help?
If you encounter any issues or difficulties following this tutorial, please feel free to raise a support ticket with your query and one of our designers will get in touch to help.