Before We Start
In this guide, we will show you where you can find your blog posts whilst using EasySites and whilst navigating your live website. If you do not have a blog feed, or any blog posts, you can view our tutorials below to get started!
Logging In
Start by signing in to your Easy Sites account. If you have need help retrieving your log in details, please contact us or follow this tutorial if you have Forgotten your Password.
After successfully logging in, please select "edit site" to alter any website you hold with Easy Domains.

EasySites Blog Feed
Once you have selected your domain, you will be re-directed to the default "Pages" tab.
To access your Blog Feed, simply click the "Posts" button that's located in the center of your screen.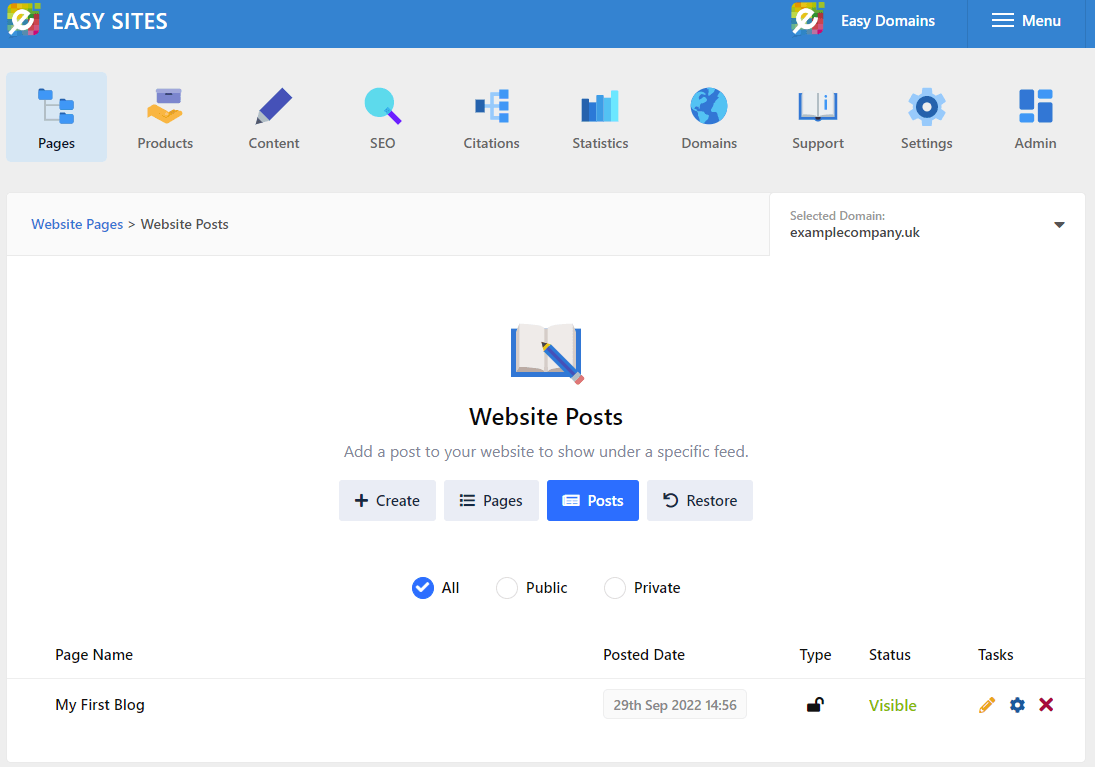 Live Website Blog Feed
To access your Blog Feed whilst using your Website, simply click your blog feed page name on your navigation bar, which in this example is "Blog".

Need Help
We hope this tutorial has helped, if you experience any problems or need any assistance, don't hesitate to get in touch!