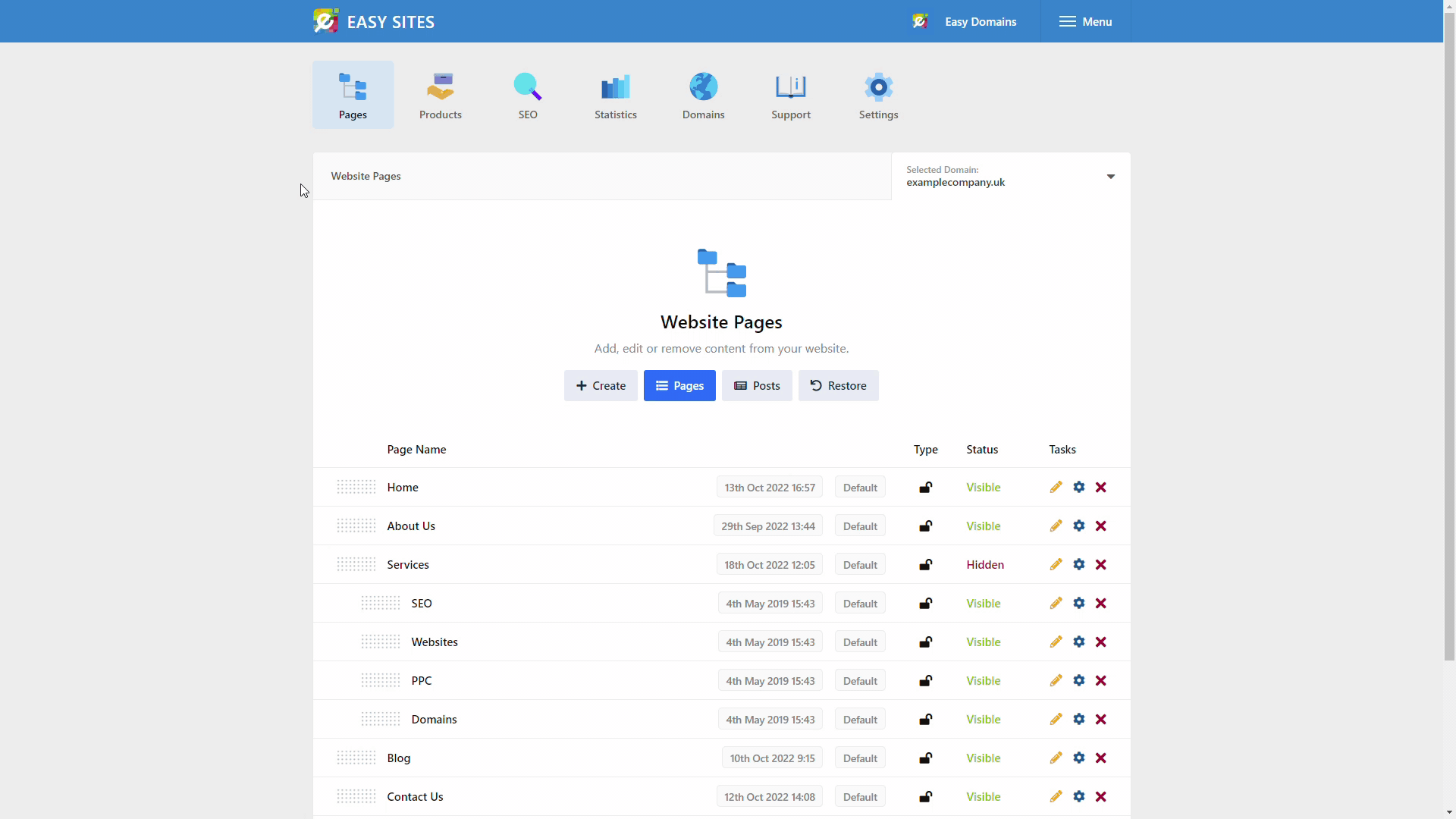 Blog posts are a fantastic way to add relevant, new content to your website. Not only is this a good way to keep your visitors engaged, it's positive affirmation to the search engines that your site is active and updated regularly. In this tutorial we will show you how you can add new blog posts to your website.
Before We Start
This tutorial assumes that you already have an existing Blog Feed on your website, either added by yourself or it might have been included in a website update package from ourselves. If you don't yet have an existing Blog Feed, you can follow our tutorial here to add one. If you run into any issues or need any help, please don't hesitate to contact us here or raise a support ticket.
Logging In
Start by signing in to your Easy Sites account. If you have need help retrieving your log in details, please contact us or follow this tutorial if you have Forgotten your Password.
After successfully logging in, please select "edit site" to alter any website you hold with Easy Domains.

Accessing Blog Feed
From the default Pages menu, you will see a button in the center of your screen titled "Posts".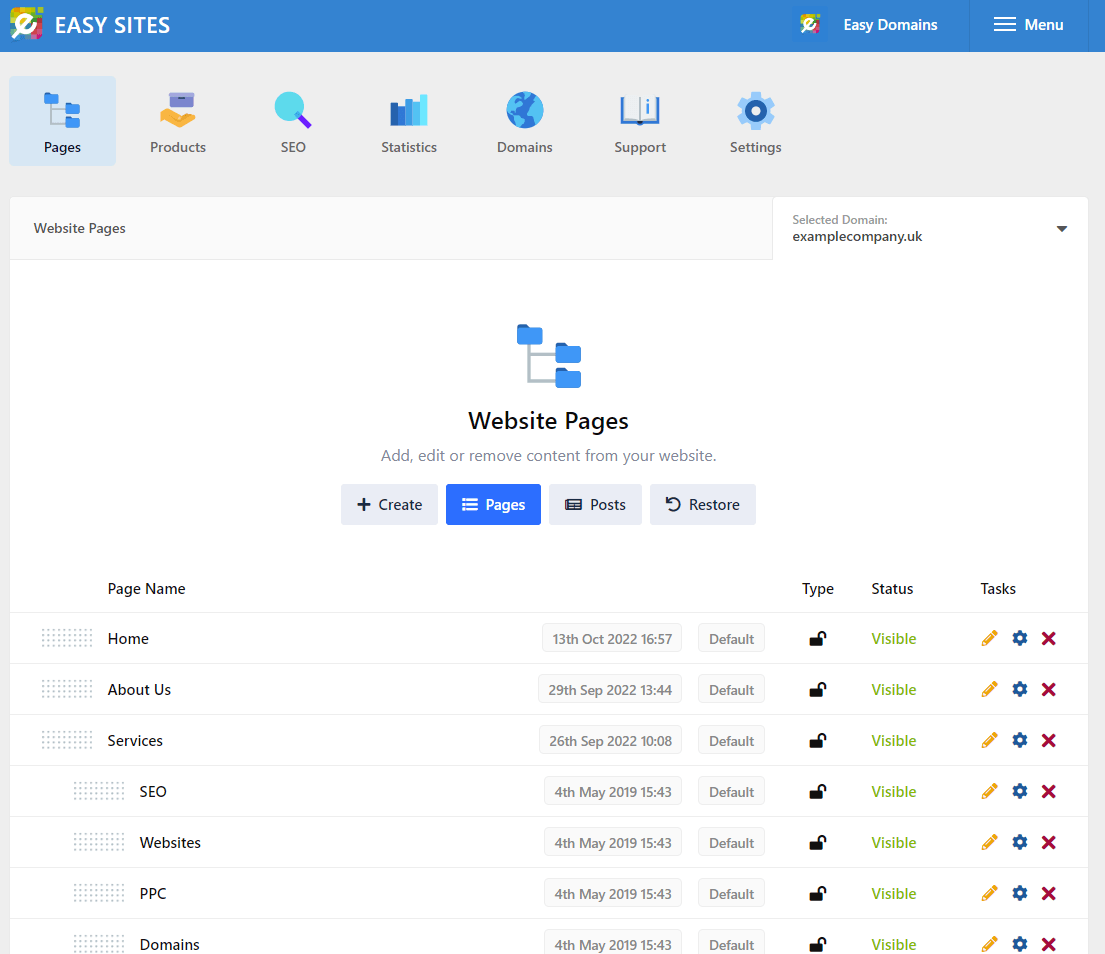 Clicking on the Posts button should bring you to the Posts menu. If you already have posts published on your website, this is where they will be visible; otherwise, you should be greeted by this screen below: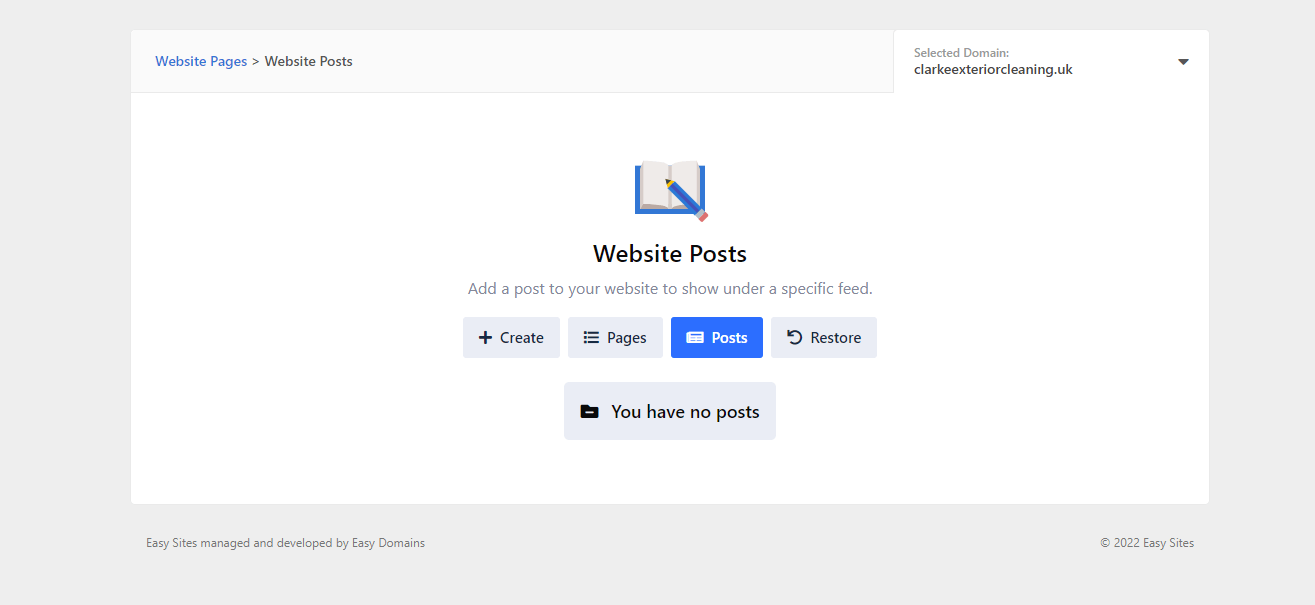 Creating New Blog
As the screen tip suggests, we can click on the "+ Create" button in the center of your screen, to get started. It will bring up the following window: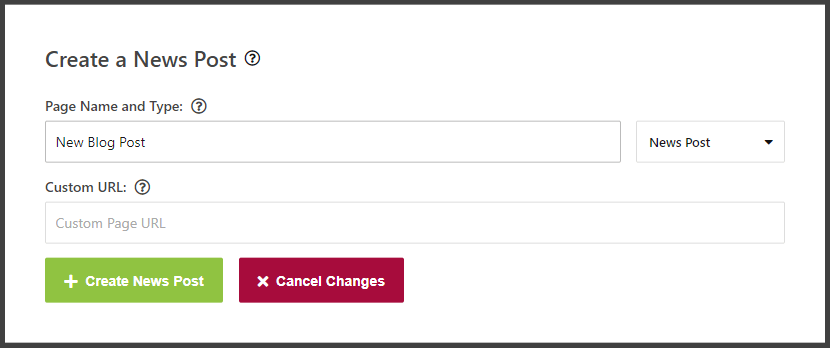 You might notice the familiarity between this and the Create a Page window, but this menu already has News Post selected as the Page Type. You can now enter a page name for your blog post, but please note that is a 40-character limit.
You can also choose to add a Custom URL if you want the URL to be different from the blog post name.
When you're ready, the "+ Create Post" button will turn green, and you can click to save your changes.
Editing Blog Posts
Your new blog post should be added as below, hidden by fault:

To edit your blog post, you can click on the orange Pencil icon; you can add/remove content just as you would on a normal page.
Need Help?
If you had any difficulties following this tutorial, or want to speak with us in more detail about adding blog posts to your website, please don't hesitate to get in touch here.