In this tutorial we will walk you through how you can add a Notification Bar to your website. Notification bars are located at the very top of your webpages, and can be used to display information you want your visitors to have easy access to.
Before We Start
If you already have a notification bar on your website, you can use the skip to the "Notification Bar Features" section of this tutorial.
Please start by logging into Easy Sites and navigating to the website you wish to edit. If you have misplaced your log in details, try following our Forgotten Password tutorial or give us a call and we can help you reset it.
Step 1
From the default Pages menu, please click on the teal cog icon to the top right to access the Website Management menu.

Step 2
From the Quick Manage menu on the left-hand side, you should see an option called "Notification Bar".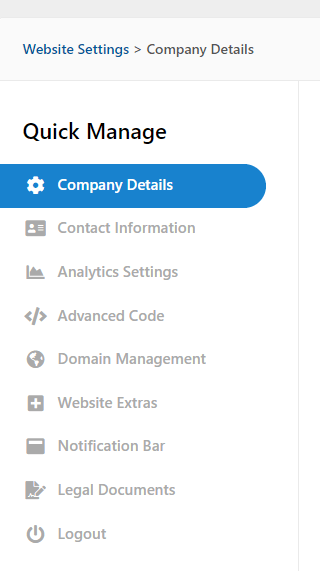 Step 3
On the Notification Bar menu, you can find the option to enable or disable it on your website.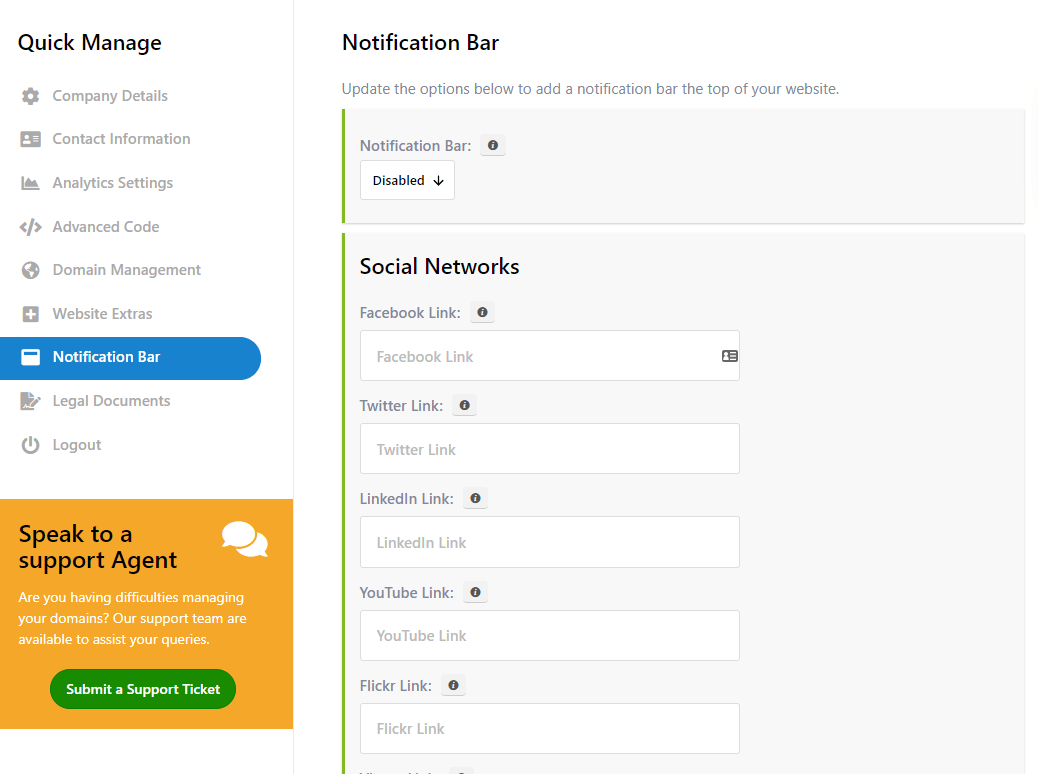 Notification Bar Features
There are several sections you can add to your notification bar. Only input fields with values in them are displayed on the notification bar, so to take something off, simply empty the relevant input fields.
Here's a little more about each of the sections:
Social Networks: You can use this section to link to your social media pages, their respective icons and logos will be displayed.
Links: You can add customised links and choose the text to display, such as a call to action.
Text: You can use this to add plain text to your notification bar, such as any notices or your slogan.
Business Address / Contact Numbers: If you want any part of these information to be visible on your notification bar, you can populate the relevant fields.
Please remember to press "Save Changes" at the bottom to save your work!
Need Help?
If you encounter any issues following this tutorial, please don't hesitate to get in touch and we will be more than happy to help.