How to change the order of your product images
First, please navigate to Easy Sites and log in with your username and password; if you have mislaid this information, follow our tutorial on resetting your Easy Sites password or getting in touch with Easy Domains; we'll be more than happy to help.
Step 1
After successfully logging in, please select to edit any website you hold with Easy Domains.
Step 2
You will be redirected to the default "Pages" screen.
Step 3
Click on +Create (the green icon on the top left of the page); this opens up a create page box.
Step 4
Click on the Page dropdown box and select Product Category.
Step 5
Enter the page/name and type, i.e., CANNON XP347.
Step 6
Click the Select a Category dropdown box and select the category that fits your product, i.e., Printers.
Step 7
Click on the +Create Product Category Tab.

Your category has now been added.
Video Tutorial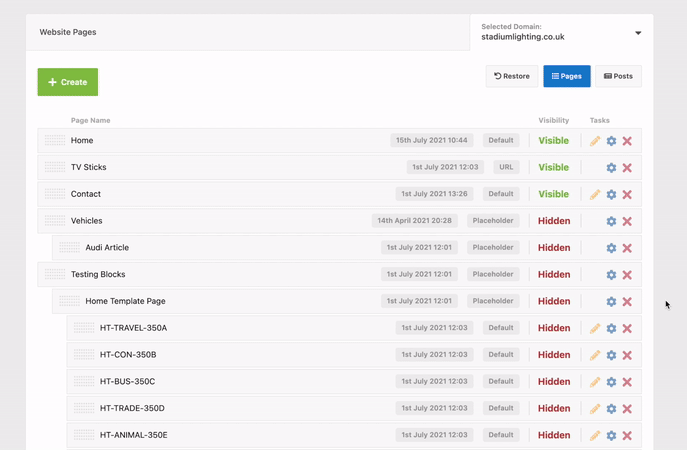 Need help?
If you have any problems following this guide or wish to speak to us about adding a product to your Easy Shop, please contact our team here.