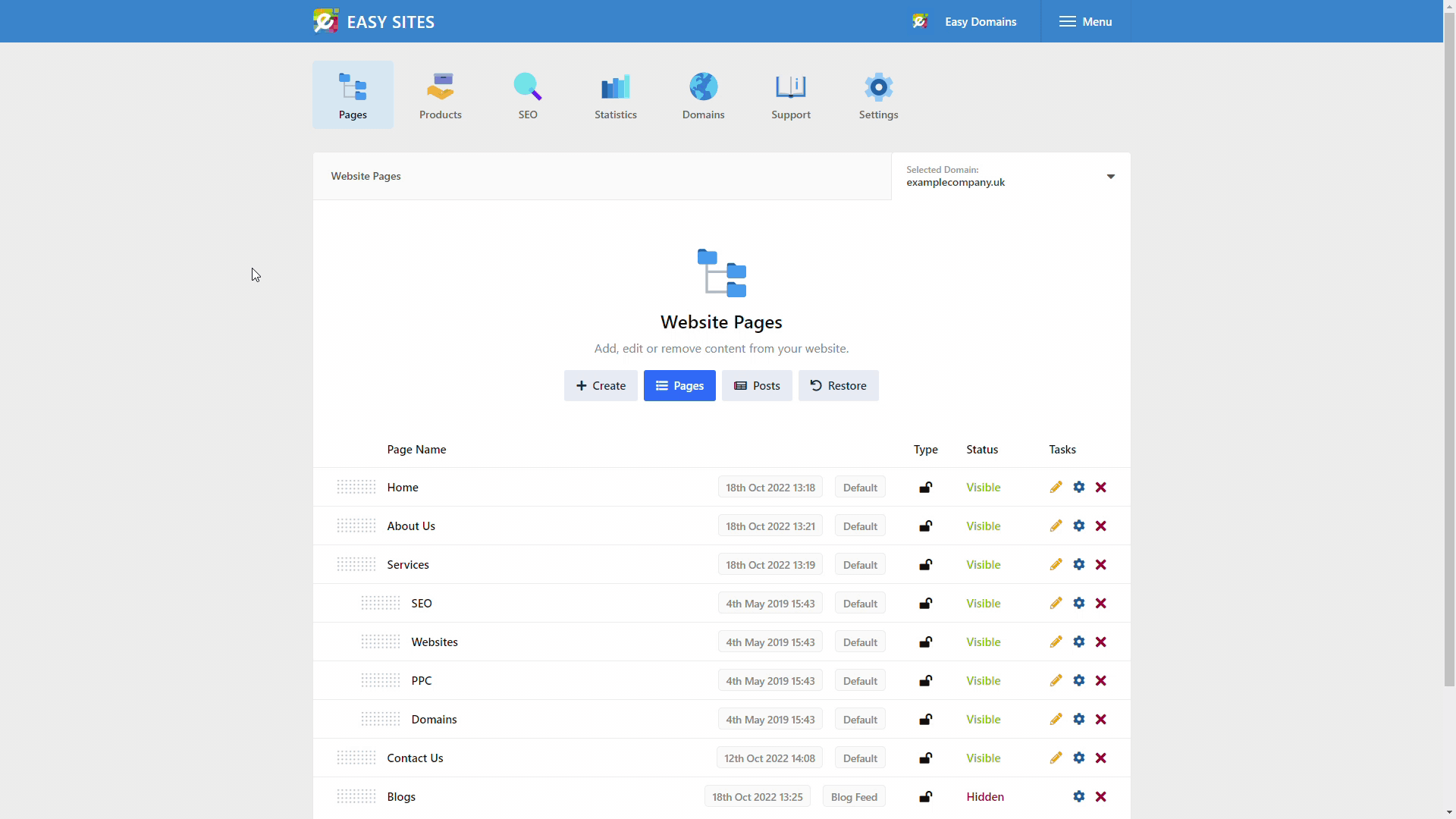 Logging In
Start by signing in to your Easy Sites account. If you have need help retrieving your log in details, please contact us or follow this tutorial if you have Forgotten your Password.
After successfully logging in, please select "edit site" to alter any website you hold with Easy Domains.

Product Category
Click on "+Create" button in the center of your screen, this opens up a create page box.
Click on the "Page" dropdown menu and a list will appear, here you will want to select "Product Category".
Creating Products Page
Enter the page/name and type, i.e., CANNON XP347.
Then click the "Select a Category" dropdown box and select the category that fits your product, i.e., Printers.
Adding Products Page
Click on the "+Create Product Category" Tab.
Your category has now been added.
Need Help?
If you have any problems following this guide or wish to speak to us about adding a product to your website, please contact our team here.