How to change the order of your product images
First, please navigate to Easy Sites and log in with your username and password; if you have mislaid this information, follow our tutorial on resetting your Easy Sites password or getting in touch with Easy Domains; we'll be more than happy to help.
Step 1
After successfully logging in, please select to edit any website you hold with Easy Domains.
Step 2
You will be redirected to the default "Pages" screen. Please hover your cursor over the STORE icon and click it to open the product screen.
Step 3
Click the cog on the right-hand side of the product.
Step 4
On the products page locate the product you wish to edit and click the cog on the righthand side, then click Edit Product from the dropdown box.
Step 5
Scroll down to the product images and using the arrows under the image, click the arrow to swap the images over.
Click the update product tab.
Your images have now been changed.
Video Tutorial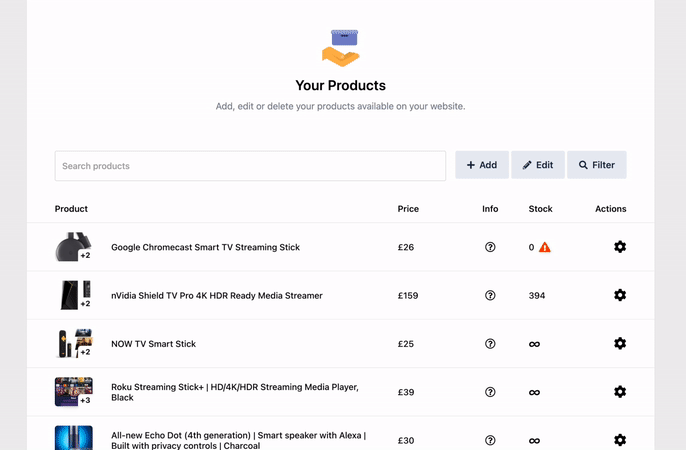 Need help?
If you have any problems following this guide or wish to speak to us about adding a product to your Easy Shop, please contact our team here.