Word of mouth is the oldest, and one of the best means of advertisement and attracting business, even in this digital age. Customer reviews and testimonials are still highly valued, so why not display them proudly on your Easy Domains website?
In the tutorial we will show you how add a Reviews Page to your website, so your customers can submit reviews directly for you to approve before being published.
Step 1
We'll need to start by logging into Easy Sites and finding the website you want to add the reviews page to; if you have misplaced or forgotten your log in details, you can try to reset them by following our Forgotten Passwords tutorial here, or let us know and we can help you reset them.
Step 2
From the default Pages menu, please click on the "+ Create" button towards the top to bring up the Create a Page pop up window.

Step 3
Using the dropdown menu, please change the Page Type to "Reviews Page".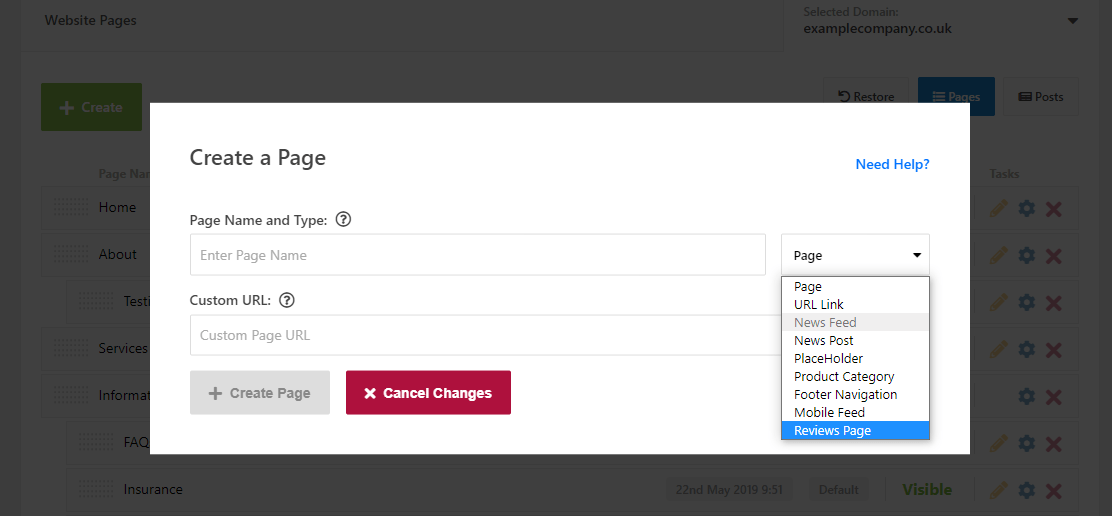 Step 4
Give your page a title; we would recommend something simple such as "Reviews" or "Testimonials". Once you have named your page, the "+ Create Page" button should light up green as below, press it to save your changes and add this page.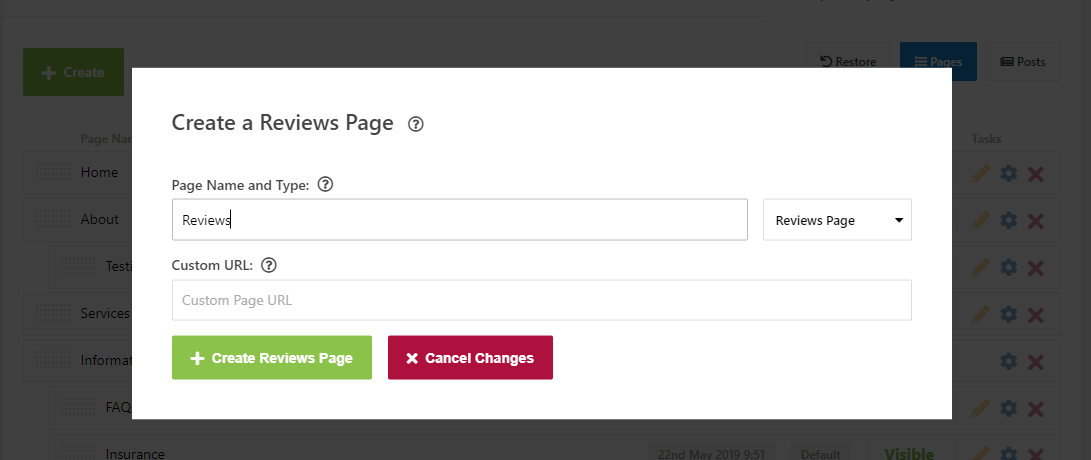 Step 5
Once the page has been successfully added, you should receive a notification on the top right of your screen:

Like all other pages, this page will be at the bottom of the list of pages and Hidden by default. Don't forget to toggle its visibility and if required, re-order your pages.
Need Help?
If you have any questions regarding your reviews page, or if you had any issues following this tutorial, feel free to get in touch and we will be more than happy to help.