In this tutorial we will show you how you can add the Bing Webmasters Tool to your Easy Domains website so you can monitor the performance of your website.
What is Bing Webmasters?
Bing, the search engine backed by Microsoft, is an often overlooked name when we talk about Search Engine Optimisation. As the default search engine on every Windows device, it processes billions of searches every year, and this number is growing every year. Bing Webmaters is a free tool which lets you monitor and evaluate the current performance of your website's ranking on Bing, as well as reports and resources on how you can improve your ranking.
Step 1
First, you will need to sign up to use Bing Webmasters via their website here. You can sign in via a number of methods, including using your Google account or Facebook account. After singing in, enter your website URL into this field on the dashboard.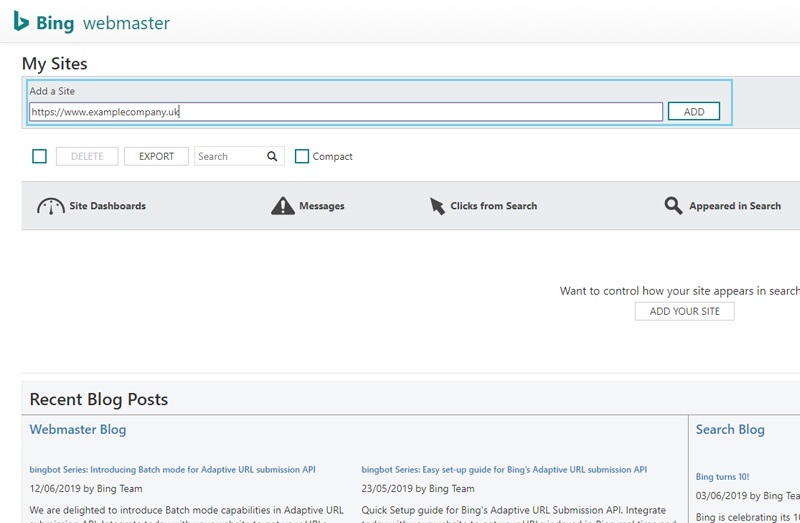 Step 2
After completing the following form, you will be asked to verify the ownership your website. From "Option 2: Copy and paste a <meta> tag…", you will see a snippet of code. Please copy everything within the quotation marks as shown; this is your verification ID. We would recommend keeping this tab open and opening a new tab for the following steps as you will need to return later.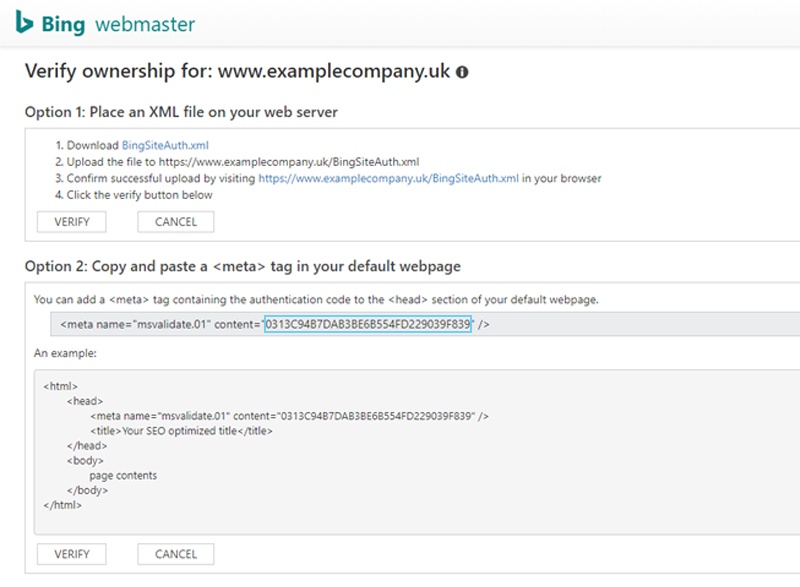 Step 3
Now please navigate to Easy Sites and log in with your details; if you have misplaced these details, simply follow our Forgotten Password tutorial or raise a support ticket and we will be more than happy to help. After logging in, please select to edit the website you are looking to add to the Bing Webmasters Console.
By clicking on the teal cog icon on the top right. You can access and edit the background information of your website, including your company details and how they are displayed on the website. From this screen, we will need to select Analytics Settings from the Quick Manage menu to the left.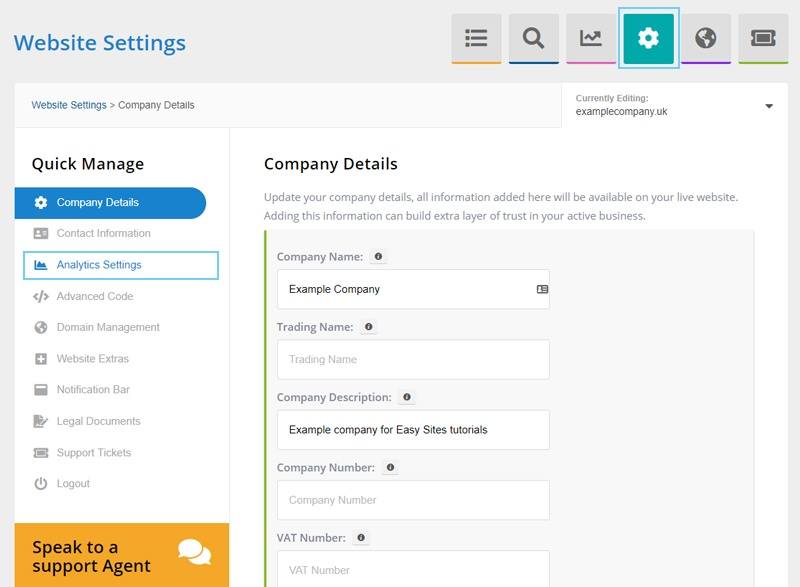 Step 4
You will see a field titled "Bing Webmasters"; please paste your verification ID into this field and press Save Changes at the bottom of the screen. You will see a success message prompt to let you know that your changes have been saved.

Step 5
Now you can return to the Bing Webmasters Tool and complete the verification. Please note that it will take a few days to for Bing to analyse your website so it's normal to not see any information on your dashboard now.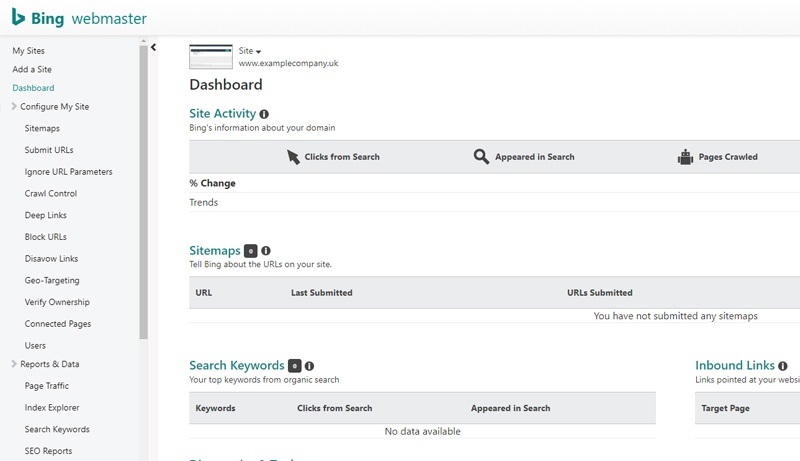 And you're done!
Need help?
If you have any problems following this guide or require any further information, you can contact our team directly here.